Do you know what files your employees access to? Do you know when they create new files? How about when they copy, move, or delete files? How confident are you that your databases are safe and secure from potential intrusions?
These are the types of questions any business owner should ask themselves, especially now. With more people working from home and telecommuting, you need to know exactly what databases and files your employees access, use, update, change, alter, move, and delete.
One of the easiest ways to do this is with the right server monitoring application like PA File Sight. PA File Sight offers customizable settings to help you prevent data loss and potential information leaks. You can even get a version with ransomware protection that can stock attacks from spreading across your network.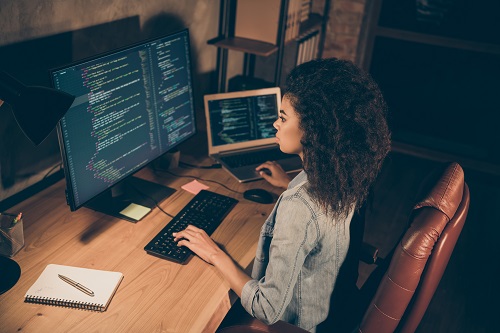 What Does PA File Sight Do?
Basically, PA File Sight allows you to keep watch on user activity without having to constantly self-monitor each employee yourself. The application keeps a record of each time a file or database is opened, changed, updated, saved, created, deleted, moved, and so on. You just run the appropriate reports or review the right activity logs.
The reports and activity logs track details down to the username, file or database name, and file or database location. Best of all is that PA File Sight automatically analyzes your employees to detect suspicious activities like attempting to move numerous files or a database from the server to a local machine.
When it detects unusual activity, it locks the user's account and prevents them from accessing any data on your network, whether it is in a file or database. You can also install an Endpoint App on local computers that will monitor your employees' database and file activities—as when they attempt to move a file or database from your server onto a portable storage device—and will stop them from doing so.
Additionally, you can monitor remote servers and remote computers with the right version and configuration. These features are perfect for the new remote work environment many organizations are presently using.
With the full reporting features available in PA File Sight, you can have a clear view of exactly what your employees are doing when accessing databases and files on your network servers. You can customize reports to provide the exact information you need—like file changes, user changes, blocked users list, and so on.
The server monitoring app also allows you to create alerts when you want to be notified immediately when there is suspicious activity on your file and database servers.

You can even create an Action List of different actions that will occur immediately for various events. For instance, you configure specific actions in the Action List to be carried out, as in sending an email message for a service level agreement alert to yourself or someone else, followed by disabling the user account.
To get a clearer picture of what your employees are doing with your files and databases, please feel free to contact Power Admin at 1-800-401-2339 today! We offer a free, full-functioning 30-day trial of the best server monitoring software to provide you with solutions for different types of network monitoring.