By Des Nnochiri
Let's be honest; the answer to that question is simple. You need the best level, and if time, money, and factor X were not an issue, every computer in the land would be an impenetrable digital fortress. We could redirect that energy towards something more worthwhile, such as brokering world peace, discovering a cure for cancer, or finding the right ratio of sleep versus the latest binge-worthy Netflix show.
The endless void of the internet is not without its threats. Inside the void are countless nasties waiting to corrupt your data, overwrite your files, and generally ruin your day, not to mention the other threats the digital darkness holds, like malware, adware, and Trojans.
What's the Best Defense?
Well, that depends partially on what system it is you wish to protect. Some systems have a certain level of security built in, while there are systems of some devices which are less likely to be attacked.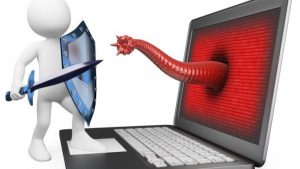 Kindle Fires, for example, operate on an Android-based system, which is much less of a target for those cyber near-do-wells. Generally, attackers focus on Windows operating systems because they're far more common.
Roughly one billion Windows-powered PCs are used around the world, and Microsoft claims 400 million people use Windows 10 alone. A variation on an Android system presents a small catchment area for the data thieves.
Secondly, if you install any app that asks for permissions, it's then up to you; if you're not happy granting those permissions, don't. Of course, if you only download apps from the official store, it is highly unlikely you'll download a virus-riddled app. Kindle Fires also automatically update, so you'll always have the most up-to-date, and therefore most secure version of the software.
If your device does use an Android operating system and it's not a Kindle, the likelihood is it will use Google Play for its apps store, and if so, this is where Google Protect jumps in. The program automatically runs a safety check on apps before and after you download them, and, best of all, it's already on your device. All you need to do is turn it on!
What about PCs and Macs?
While Windows-based systems are more likely to come under digital fire, they do also have their own built-in defense.
Back in 2004, Microsoft purchased GIANT Company Software Inc. Their GIANT Antispyware program would then form the initial base for Microsoft Defender. In 2005, following beta testing, it was announced that Defender would be available free-of-charge to anyone who had a validly-licensed version of the Windows 2000, Windows XP, or Windows Server 2003 operating systems.
Later, Defender was built in to Windows Vista and Windows 7 as an anti-spyware component. By the time Windows 8 came around, Defender had evolved to include virus protection. Defender also comes as standard within Windows 8 and Windows 10, set as your default protector unless you choose to use a third-party anti-virus package like Norton, Kaspersky, or McAfee. 
In theory, if you, like most people, use a Windows operating system, you have no need to add anti-virus to your system. Although, it would be worth checking out current comparisons to see where Defender ranks against other anti-virus and security providers.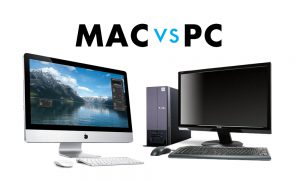 Apple Macs on the other hand, while having a reputation for being more secure than Windows PCs, are not immune to internet threats. They actually come with no anti-virus or anti-spyware software at all, relying solely on Apple's updates to the MacOS.
However, they do come with a built-in firewall to protect you from malicious online moustache-twiddlers.
But as more people purchase Apple products, the more they become a target for those wanting to spoil the digital fun, and the more it's worth the cybercrooks spending their energy finding ways into those systems with new techniques like Trustjacking.
At the end of the day, any terminal or device that connects to the internet, another machine, or is introduced to outside files is vulnerable. There are numerous security measures out there to protect you and the information you hold dear, but nothing is perfect and new threats rear their ugly heads all the time. Crooks are like water; they'll always find their way through the cracks.
What it really comes down to is peace of mind. What makes you feel the safest? If it's going with a recognised name, do it. There's a reason these are the big names, because they're good at what they do. Most offer free trials, so try them out to see which best fits you and your needs. There are also some highly-rated free services available, so don't think because budget is a concern that you can't protect yourself. Just don't try two together, because they can interfere with one another.
If you don't really know what you're looking at, do some research, ask people you know what they use. It's got to be better elevator talk than "Can you believe this weather?".