By Des Nnochiri
Budgetary constraints are often a key factor in determining how an organization sets up its IT infrastructure. The hybrid cloud typically leads to cost savings of between 5% and 30% for enterprises that make the transition. Besides the monetary aspects, performance benefits and easier administration also inspire many organizations to consider moving to a hybrid cloud.
Before, while, and after doing so, there are considerable implications regarding how adopting a hybrid cloud environment affects your staff. We'll be looking at some of those issues in this article and suggesting methods for a smooth transition.
Understand the Objectives of Hybrid Cloud
Migrating enterprise IT resources away from on-premises data centers and edge devices to a cloud-based storage system can reduce costs and free personnel to devote more time to business-related activities such as application and product development, coordination, and customer management. However, it's essential to have a clear picture of why the business needs or wants a hybrid cloud deployment.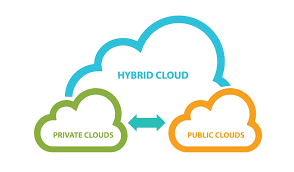 For some organizations, hybrid cloud may simply be a staging point for a full withdrawal of enterprise resources from the public cloud to the greater governance and security of a locally-managed private cloud infrastructure. Others may see it as a transition phase in moving all business assets to a public cloud.
In highly-regulated industries such as healthcare and some financial services, maintaining a balance between on-premise stewardship of certain data assets and the convenience of a remotely-hosted infrastructure may make hybrid cloud an end in itself.
Understand the New Environment
Managing resources both on-site and in the cloud requires IT personnel to acquire hybrid skills and to take on new roles, many of which are also mixed. There's typically a shift from the segregation of skills into silos such as server configuration to a more globalized environment where all stakeholders in a business must concern themselves with how cloud-based tools and facilities can best be used to manage and monitor both resources and operations.
According to J.R. Storment

—a co-founder of Cloudability and the non-profit FinOps Foundation, a cloud consultancy company—organizations using hybrid cloud also have to acquire the skills and knowledge needed to deal with a shift away from capital expenditure to operational expenditure and from lengthy procurement cycles to real-time scalability. 
Change the Mindset
These environmental shifts are just some of the aspects which demand a change in mindset for hybrid cloud adopters. At a basic level, organizations need to prepare their staff for the realities of maintaining in-house data governance in tandem with the management of an external cloud footprint.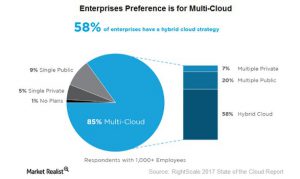 With many companies now moving IT towards product-oriented development, staff are being called upon to act as both engineers and business thinkers. That engineering aspect may likely not be as hands-on as some IT veterans are used to, with some control over the infrastructure residing with the cloud providers. The strategic business aspects will require a shift in attitude and the acquisition of new skills.
Security and compliance issues must also be taken into account, and appropriate policies must be put in place that cover network security, data encryption, risk assessments, regulatory compliance, data redundancy, authentication, and all other aspects relating to the business premises and the cloud infrastructure.
In all cases, the organization will have to enact an effective change management strategy

to communicate what's going on, receive feedback from stakeholders, and to monitor how the adoption of hybrid cloud is affecting the staff and the business as a whole.
Change Roles and Make Reassignments
With a move to hybrid cloud, it's possible that some roles previously reserved for in-house IT personnel will be altered or disappear altogether. Some downsizing may be required as a result, but there's also considerable scope for moving skilled practitioners into different roles, especially as more time becomes available for focusing on business matters.
Collaboration between business units and the formation of cross-functional teams become necessary, since everyone in the business now has a vested interest in understanding the costs and usage associated with hybrid cloud. Engineers and business teams will have to interact with finance to ensure that there's oversight of daily costs, and they'll need to communicate and collaborate to understand the impact of their respective actions on overall spending.
Provide Training and Orientation
Your organization should take a proactive role in providing the training, guidance, and resources needed to impart new skills to your workers. In addition to the technical aspects, IT personnel will require training in softer social skills required for dealing with their own users and for communication with their various cloud providers and supply chain partners. Training may begin with a core group of practitioners, who can then go on to help train their colleagues.
Funding for this activity may even be sourced from the money saved by moving internal storage, backup, and data center resources to the cloud.
Get Help If You Need It
The internet already hosts a number of online knowledge bases, communities, and support groups for companies making the transition to hybrid cloud. These resources can supplement the work of in-house training and orientation exercises.