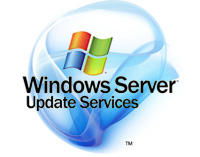 What is WSUS?
Windows Server Update Service is a program that has been developed by Microsoft for delivering patches and updates to windows operating systems in a corporate environment.
With installing and configuring WSUS in your corporate network you will no longer need to manually install updates and hotfixes that are periodically released by Microsoft.  WSUS downloads all updates that are required for your computers in your corporate network and distributes it to your workstations and servers automatically.  You can configure and force clients to download and install updates at a certain time through Group Policy.
WSUS saves you time and your internet bandwidth as well as making administration tasks easier. So let's go ahead and start configuring the WSUS on your server.
Procedure
You can install WSUS by navigating to Server Manager – Roles and selecting Add Roles.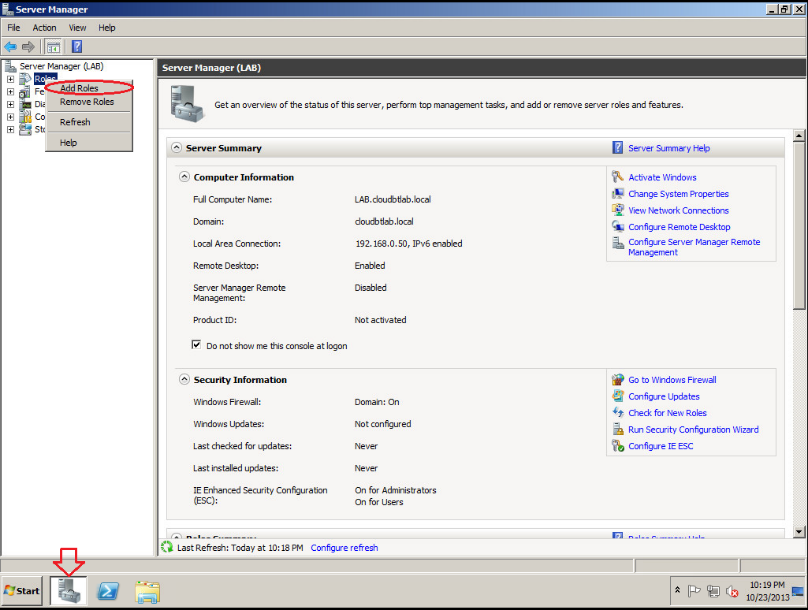 On the Before You Begin page, ensure you fulfil the requirements listed and press Next.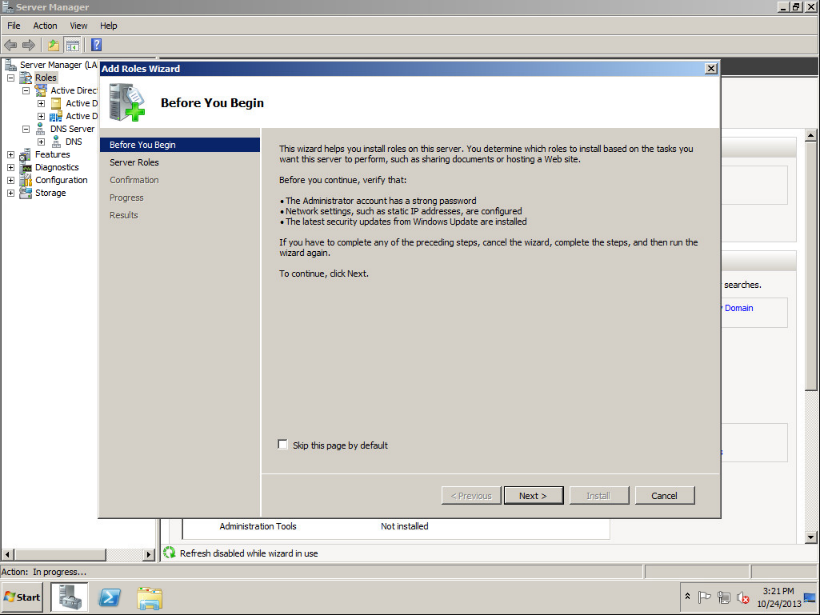 On the Select Server Roles page, ensure the 'Windows Server Update Services' checkbox is ticked and add the services that are required.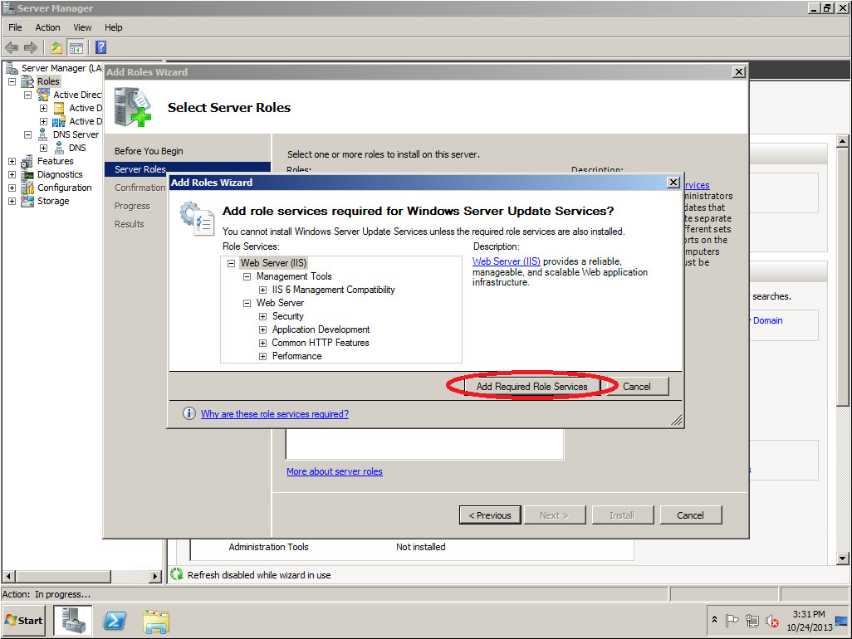 Accept all default settings by clicking Next and then click Install to proceed.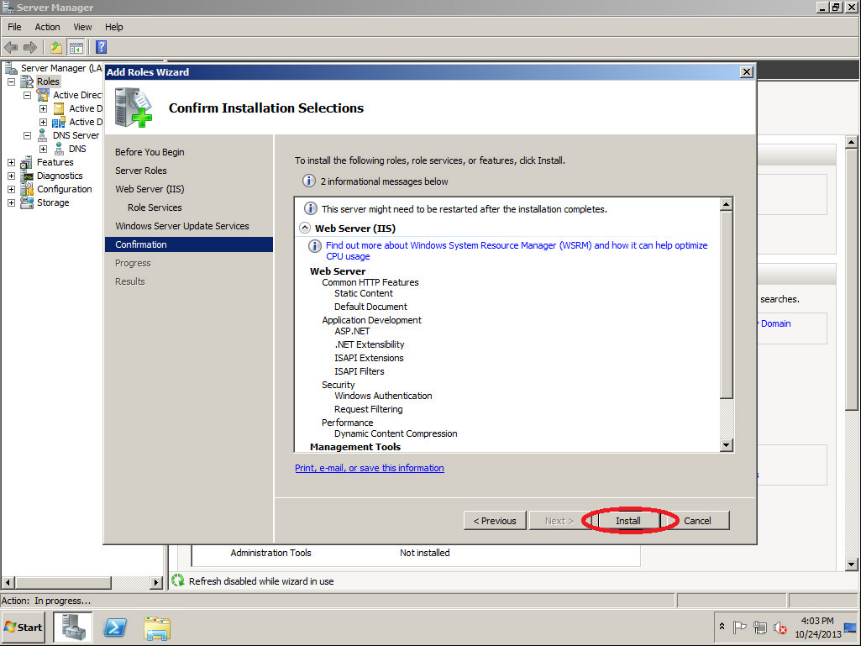 Press Next on the 'Welcome to the Windows Server Update Services' wizard and follow the prompts.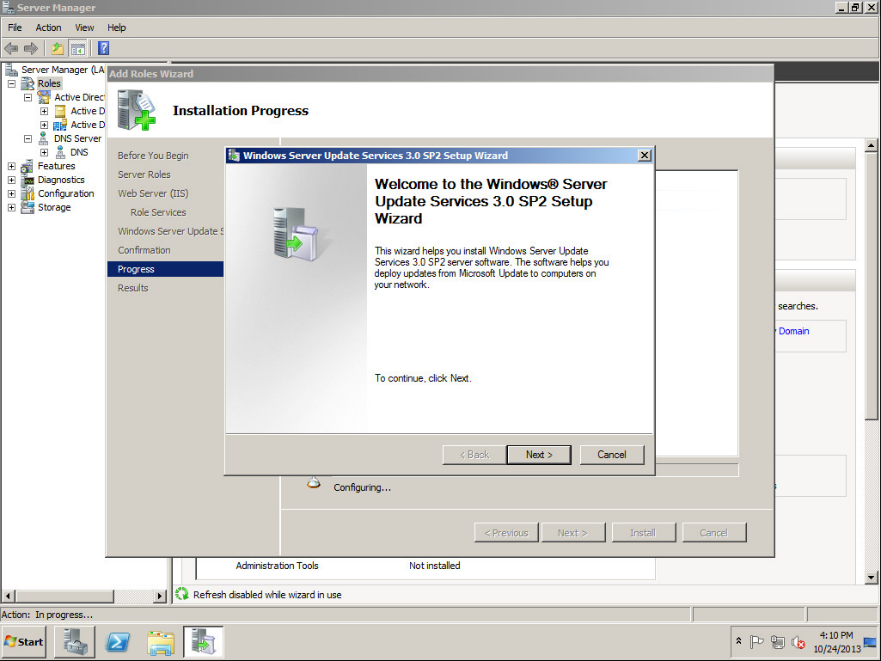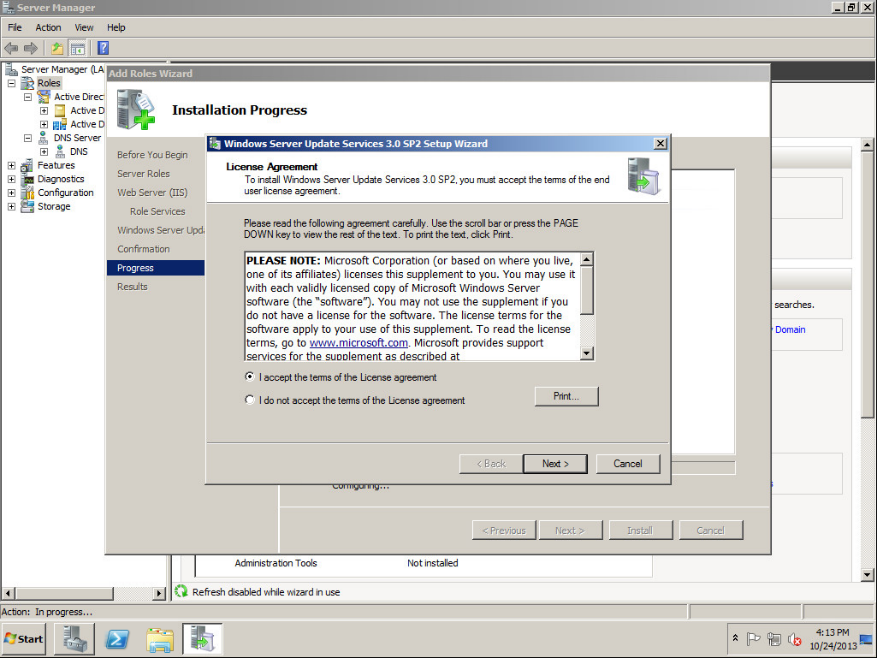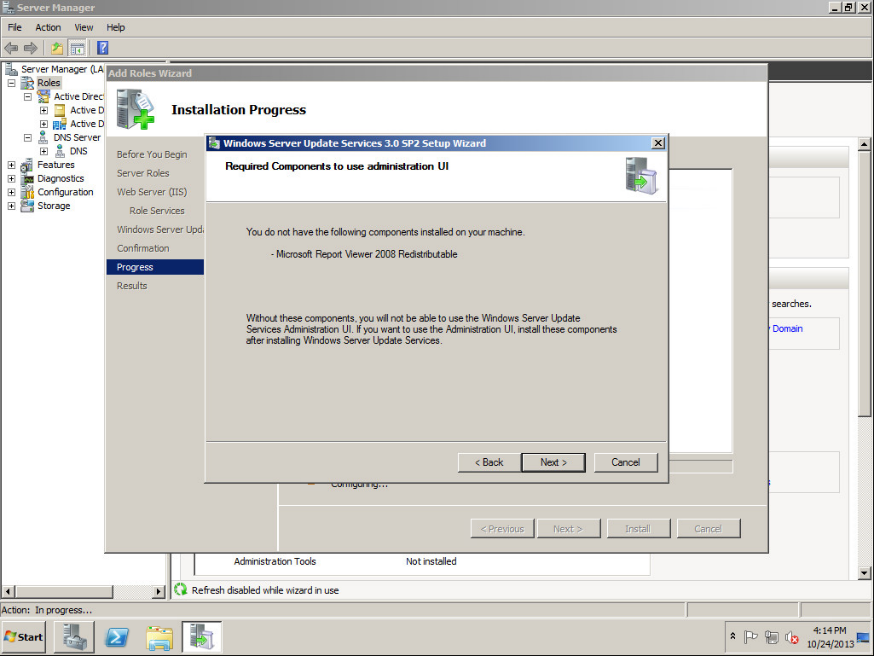 On the Select Update Service page you can change the update file storage location. We recommend changing it to another drive that has enough space to save the updates. For this demonstration we are going to use the default path.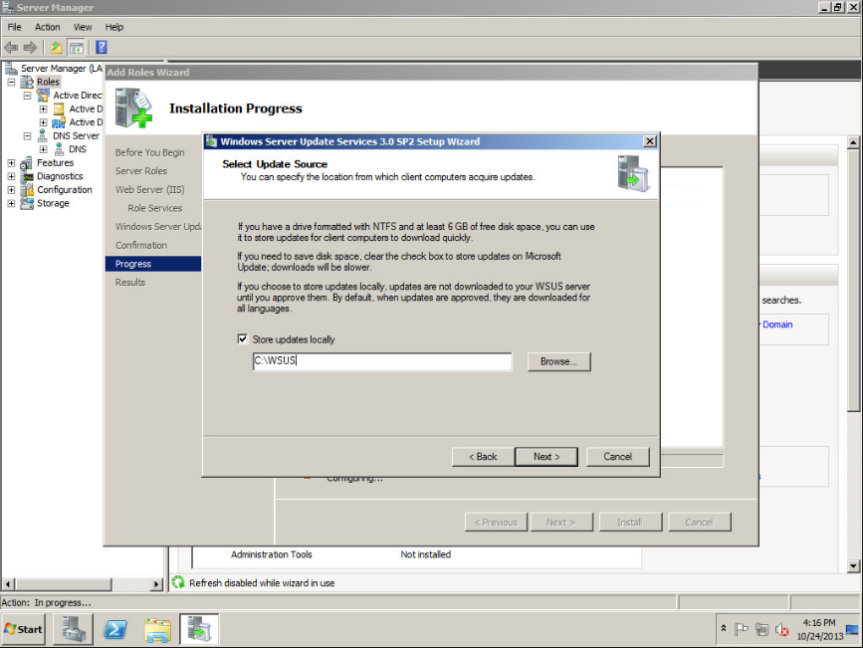 A pop up box informs you that the Setup Wizard for the Windows Server Update Services is installing.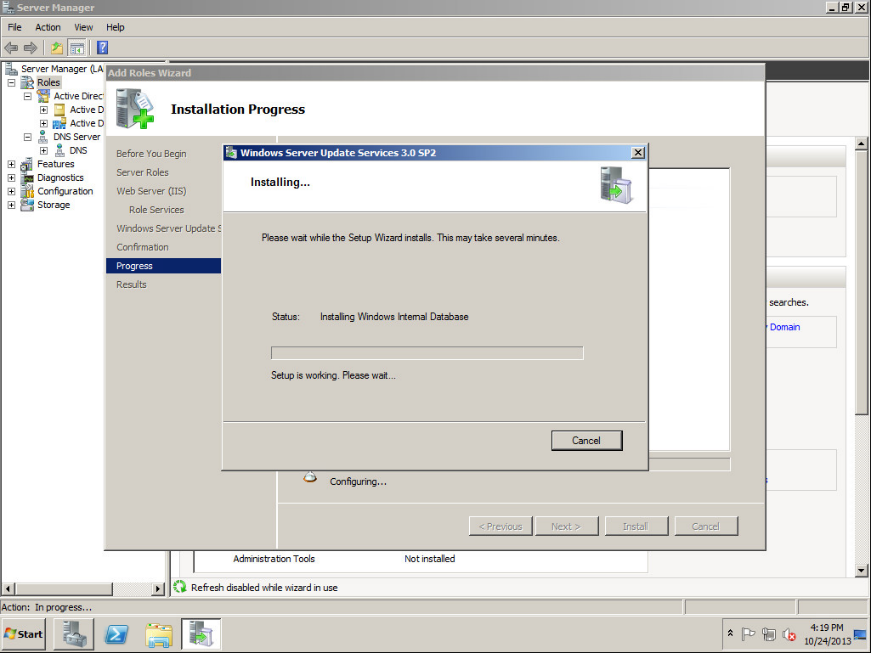 Press Finish on the final page of the Windows Server Update Services Setup Wizard.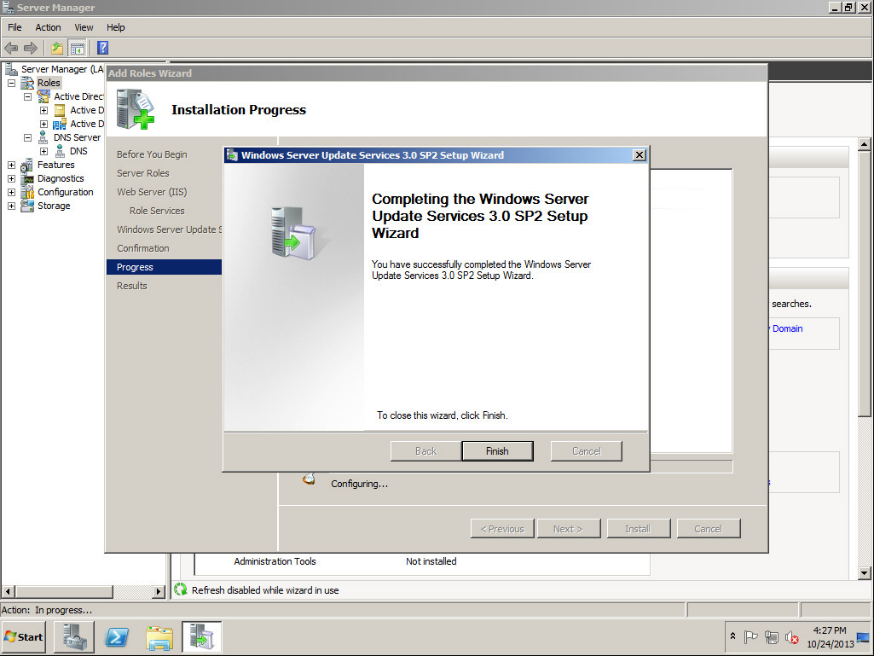 The Windows Server Update Services Configuration Wizard now opens. Ensure you fulfil the requirements before continuing.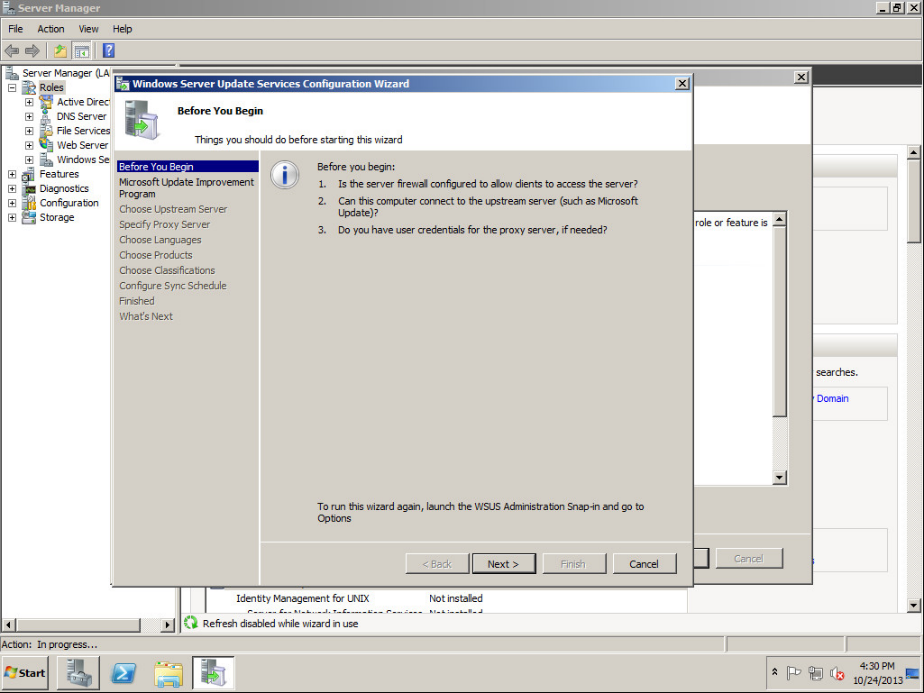 On the following page, uncheck the Join Microsoft update improvement program if you do not want to participate.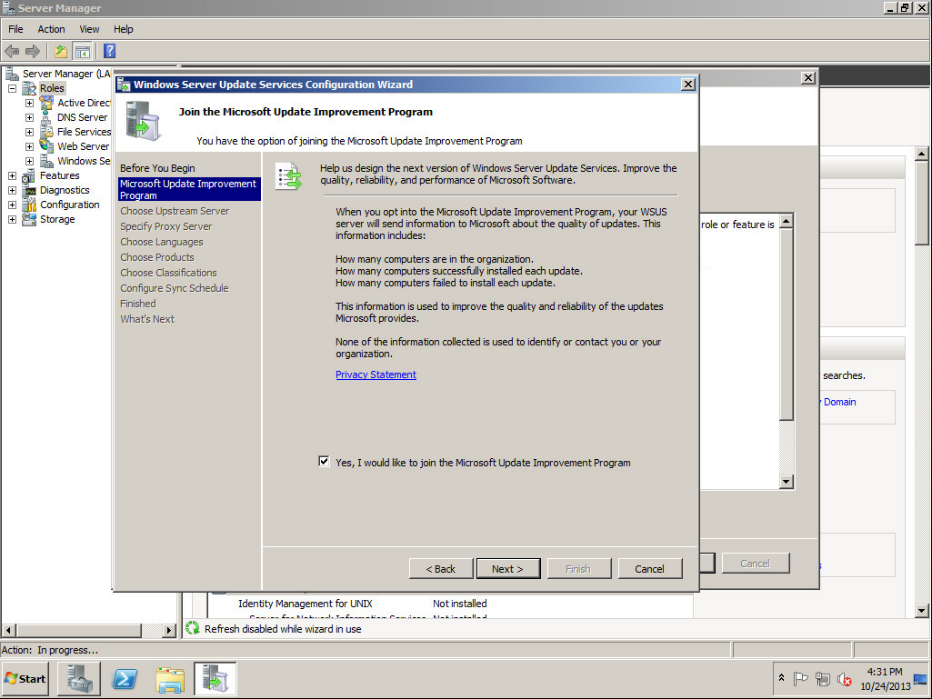 Click here to finish reading "How to Configure WSUS….Page 2