By Des Nnochiri
The IT industry is competitive, and in order to give your clients a good deal without sacrificing profits, it's important to keep your costs as low as possible.
You should evaluate your expenses regularly, regardless of how long you have been operating, as you never know where you could be saving money.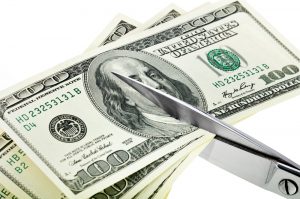 Office Space
Most office spaces are rented on yearly contracts, so plan accordingly. If your company is a start-up, could it be run from home? If you have been going for a year or more, look back on how your team has grown and use that to predict how much space you will need in the next 12 months. This will prevent you wasting money on a large office that your team isn't able to grow into or having to buy yourself out of a contract early because you have run out of space.
Training
Relatively new IT companies do not (and should not) have Google-level developers on the payroll. To begin with, you only need enough experienced developers to build the company framework. If you are willing and able to invest time into training young graduates or people who are new to the industry, you can save yourself the heavy salaries that highly-skilled developers come to expect.
There are plenty of inexpensive and even free training resources online so that your new starters can learn on-the-job while your senior members focus on commissioned work. Check out websites like CodeCademy

, Udemy

, and Khan Academy

for courses designed by industry experts, which can help anyone from absolute beginners to experienced programmers wanting to learn a new discipline.
Security
Investing a little bit of money into your anti-virus and anti-malware software not only gives you and your clients peace-of-mind, but it can save you time and money in the long run. Consider the man hours lost on repairing or reclaiming compromised systems following a breach in security.
Most software is legitimate and reasonably-priced, but it's worth doing some thorough research

before you choose one. In particular, avoid any that require a secondary purchase of specialist software to remove the original. Look into packages that you can tailor to your needs so that you aren't spending money on features your company won't end up using.
Advertising
Whether you're a new IT company just starting out or you've been in the industry for a while and want to attract new customers, it's important to advertise. The easiest and least expensive option is social media marketing, and chances are you already employ someone who knows how to use it well. Platforms like Facebook, Twitter, and Instagram are free to use and far-reaching, which is why you'd struggle to find a big name company who doesn't take advantage of at least one of them for their advertising.
Contractors
Contractors are specialists who can add significant value to your offering, and they're also a huge investment. A database administrator is an extremely skilled position which can claim a sizeable daily retainer, but there are elements of their job that can be done by a senior employee.
If you only need a DBA for creating and managing users, that's a fairly low-risk task that is worth most developers learning anyway. You may find it more beneficial to your company to train a few people in specialist areas like these and avoid the need to employ contractors altogether.
If you do find yourself needing to outsource work, make sure that you make the most of your time with them. If they charge an hourly or daily rate, ensure that you have just enough work for them to fill that time without risking overspill.
Software
Open-source software is your friend. A business subscription to software such as Windows often involves an initial cost followed by renewal fees. Although Linux has a reputation for being overly-complicated and requiring developer insight to use, that's not the case. If you choose your Linux distro correctly

, you can get a product that looks and behaves like any other UI at zero cost and suitable for users at any skill level.
Be economic. If you have different software doing different jobs, each with a cost attached, see if it is possible to replace them with a single program that can do it all.
DIY
In the long run, you may find that investing some time and money into developing your own software will be more cost-efficient than purchasing something from a third party. Not only do you save money on a subscription fee, you can tie maintenance costs into an existing employee's salary.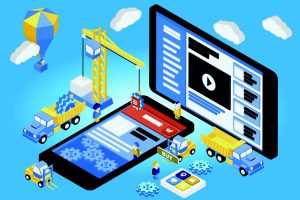 Something that is going to be used solely in-house, like a HR system or auditing system, doesn't need to look fancy. It just needs to be functional. Often, the framework for these kinds of systems can be found online and developed to suit your needs.
I've worked for companies who gave this kind of task to starting employees as a training exercise. They learn a lot as a result about building, testing, and bug-fixing, and you end up with a new bit of software and a more experienced staff member.