Ever wonder how others might be using PA Server Monitor? We sure do!
And it was very kind of one of our customers to share a picuture of our software in action.
We won't say who it was, but we can say it's a Network Operations Center in Brazil for a high-profile, world-wide soccer organization.
The large monitor at right center is PA Server Monitor. (click the image for a larger view)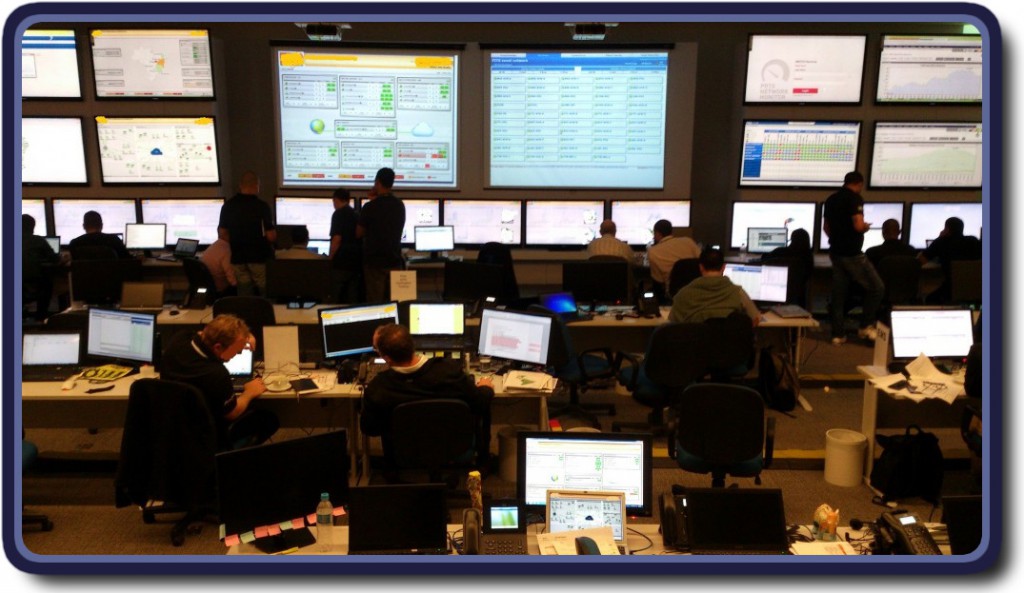 Do you have a picture of PA Server Monitor in action? Think it's cooler than this one?
If so, send it to us and we'll share, if you'd like us to!