While the internet is, at this point, a very polished entity, it's not as safe and secure as it seems. Even the most tech-savvy user will likely take on some kind of malware or spyware at some point in their surfing career. Malware and spyware can wreak havoc, either slowing computers to a crawl or gaining access to private information. That's why it's so important for your business to have strong antivirus software in place at all times.
Know Your Enemy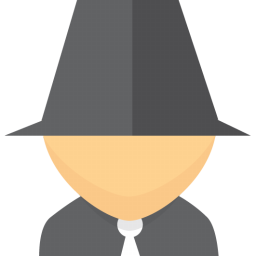 Often designed to steal confidential information, spyware will track and record a user's passwords and information when it's used on banking sites, email accounts and social networks. Once all this information is collected, it can be relayed to a third party, who will then use this information illegally for their own gain. Spyware is of particular concern to businesses that process a lot of personal data. These kinds of businesses will be popular targets for spyware. Even a small breach could result in a tremendous amount of valuable data falling into the wrong hands.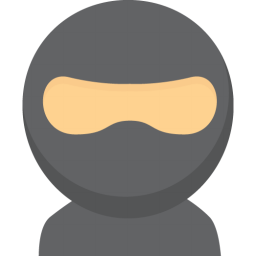 Spyware can often fall under the umbrella of malware. Short for 'malicious software', it refers to any software that disrupts the operation of a computer, gathers sensitive information (spyware) or provides access to private computer systems. Malware can be used to disrupt the operations of rival companies, or to steal information that might be giving a business its cutting edge. Malware can also hijack computers and use them to send out spam mail or even host illegal content or help to perform a DDoS attack.
Both of these viruses can run quietly in the background of your computer and can be very difficult to detect and remove manually. Indeed, they can often be hard to remove fully once they've established themselves in a computer. That's where antivirus software comes in. Designed to prevent malware from ever establishing itself on your computer, antivirus software also runs regular checks on your computer for any perceived threats and removes them when necessary.
Role of Antivirus
Antivirus software largely operates in the background and will not interfere with the day-to-day usage of a computer or the network that it's using. However, it will step in if it perceives that there is a likely threat. For example, if an employee went to download a file from a suspicious website, the antivirus might step in with a warning that the file may be insecure. Some antivirus programs will even go so far as to block access to a website completely if it perceives it to be dangerous.
In the event that malware does make it onto your computer, the antivirus should alert you to its presence as soon as it's detected, and run a diagnostic to determine the purpose and scope of the malware before attempting to remove it. Ideally however, your antivirus should be able to stop most threats before they establish themselves. Often, when a virus is located on a computer, it's because a user was browsing unsafely. It's important to remember that, while antivirus can protect your computer, it is only one factor of the defense. Make sure to educate your employees about proper web protocols to ensure the safety of your data.
Which Antivirus is Right for Your Business?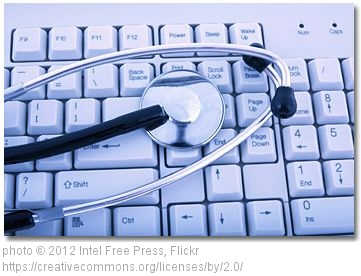 Antivirus software comes in various packages and price-points. The kind of antivirus you choose will be heavily influenced by the kind of business you are. Major businesses that process huge amounts of personal and financial data will need a much more comprehensive antivirus presence than SMEs. And then within those criteria are all sorts of other decisions. Do you want email screening? Do you want protection when shopping online? Do you want phone tech-support or are you happy with live chat?
It's also important to consider the devices on which you will need antivirus software. If most of your staff are working on Apple laptops then you want to be sure that your chosen antivirus works on those devices. Don't believe the hype about Macs not getting viruses. That may have been true back when they were a niche product. Now that they're much more mainstream devices, there are definitely viruses that target Macs. However, for the moment iOS devices are pretty safe and even if they weren't, there are no iOS antivirus software packages available that work, as Apple doesn't approve any.
Sometimes Free Is Enough
If you're a small business with only a few computers in use, then free antivirus software may be enough for you. Often paid-for antivirus offers the same level of protection as its free-to-use version. Instead you're paying for additional features like better tech-support or improved email scanning. If you don't need those things (and don't mind individually installing a copy of the antivirus on each individual computer) then it's worth considering whether you need more than the free version of your chosen software. Many of the providers I'm about to list have free software available to a first time user, and make it very easy to upgrade to a paid version later down the line.
What You Get For Your Money
If you're a medium to large enterprise, running multiple computers over a network; it may be in your interest to invest in paid software. Often, one of the features of paid antivirus is it's much easier to roll out over multiple computers. They often also have a lot of extra functionality, such as firewalls and browser security. Paid for antivirus software often also offers centralized control, allowing your IT staff to control the settings for your entire network from one secure location.
Often with these paid options, control is the feature you're paying for. And if you're a company that trades in valuable information, that control is incredibly valuable. While free software is easily tampered with if someone can get access to a single computer, centralizing your protection makes a business much safer from hostile action.
Free Options:
AVG – AVG's free package is in many ways the gold standard for free antivirus done well. Boasting an approachable, simple to use layout, it's not a threatening piece of software. Also, as well as the antivirus engine itself it offers an email scanner, identity theft protection and something called 'surf-shield' that protects your web surfing. It's not going to provide you with the features you can expect from a paid option. If money's tight however, and you need to work online, it's a good place to start.
BitDefender – BitDefender's antivirus engines is one of the best available, regularly scoring highly on tests run by multiple different labs. Sporting an interface that makes the minimal AVG look cluttered, BitDefender is all about simplicity of use. It even downloads and installs quickly, taking less than two minutes on a decent computer.However, the price you pay for this simplicity is there's very little that can be modified. BitDefender has very limited manual settings, favoring an 'install and forget' method from its user. This makes it a great option for businesses just starting out, or who are in need of an antivirus that just works immediately, but less so for those businesses wanting more control over their protection.

FortiNet

FortiClient

– Fortinet made its name producing network security appliances for the corporate sector. Forticlient is its foray into antivirus and, while it doesn't perform as well on its own as AVG and BitDefender, the unique way in which the system has been put together means that it can work well in tandem with them without being disruptive. In this respect, Fortinet offers you a decent second line of defense on the occasion that your first choice antivirus lets you down.
Paid Options For Business
Avast! Endpoint Protection: The most basic business product Avast offers, it still offers a lot of what SME's are looking for in an antivirus. For those who want a little more though, including a firewall and spam filter, I recommend checking out the Endpoint Plus edition.The real attraction of Avast though is the complete control you're granted over everything. For example, the software comes with a Small Office Administration tool that gives your IT staff the ability to remotely manage computers over the internet. Endpoint protection is also one of the cheaper business antivirus options.
AVG Business Edition 2013: AVG was already mentioned in the free options section of this article. It's the piece of software that made their name for them. However, the business tools are quite robust as well. Alongside the standard virus protection, you get identity theft and browsing protection. Beyond that, there's also free phone support from Monday to Friday.A little less bare-bones than Avast's offering, AVG is nevertheless very easy to use. Its clean layout is a personal favorite, and one that you shouldn't need to interact with very often, as the software is so well set up you can pretty much install and forget it. AVG doesn't always rank as well as other antivirus for levels of protection however, and it's also more expensive than Avast, so while I'd recommend you check it out, you should sample some others before making your decision.
BitDefender Cloud Security: Reliability is what BitDefender offers above all else. Its antivirus does a great job both in finding and removing malware from computers. Independent testing labs regularly rate it very highly. It also comes with a firewall and basic content feature, protecting your data from any prying software when surfing.The entire system can be monitored and managed from the cloud-based security console. From it you're able to configure modules, install new clients and manage your security policies. There are downsides as well, however.

The software lacks any flexibility with timing – you're unable to set exact times to run scans and updates on your computers. This can be a real disadvantage if time is a factor for your business, as the scans can slow the network somewhat and interfere with productivity. It's quite a bit more expensive than the previous two providers as well; however, the level of protection it offers makes it well worth your time. And, if you don't have many concerns about the timings of your scans and updates, this may be the software for you.

Panda Cloud Office Protection: The most expensive of the programs listed, Panda only ranks in the mid-range for protection. However, the software does come fully loaded with a heck of a lot of feature

s.

As well as the standard antivirus and firewall, you're also given:

Device Control (making it possible for you to define/restrict how any system uses removable drives.)

Web Based Management System

Integration with remote access tools such as LogMeIn and VNC
The price is definitely high, but if you use a lot of remote access or external storage devices then it may well still be a good option for your business.
An Essential Tool
Personally, I would recommend that a business looking to properly defend itself invest in one of the paid options. There's no harm in trying the free versions first before making a final decision, but the additional features will save your staff a lot of time and effort when installing and maintaining your new system.
No matter whether you pick one of the antivirus listed here or another, it's hugely important that your business has some kind of protection if it wants to be connected to the internet in any way. Whether through your website or the browsing habits of your employees, without antivirus a business is always going to be at risk from attack.
While it is doubly important for large businesses to have proper defenses in place, SME's will benefit from taking the right steps early when the time comes to expand and the necessary infrastructure is already in place.
Are there any tools you use that we might have missed? If so, please share in the comments below.

Please share if this article helpful to you!