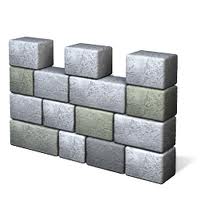 All Windows 8 computers now ship with Windows Defender installed. Based on Microsoft Security Essentials, it offers your devices basic protection across the board from malware, spyware and viruses. But it's important to consider whether Defender alone will be enough to protect your computers from attack.
It's easy to be complacent about web security, but some preparation and thought right from the start can make a serious difference down the line if your computers come under attack. Windows Defender is a good place to start your security preparations, but it's important to keep in mind both the advantages and disadvantages of the software, so that you can make the correct decisions as time goes on.
A Quick Note
Before we consider the pros and cons of Defender, it's worth mentioning that while antivirus software is a great and necessary addition to your computers, sometimes the best antivirus solution is common sense. If you and your employees browse responsibly and only visit reputable websites; as well as never downloading and opening suspicious files on your computer, that will go a long way towards making your business safer. Antivirus is one part of the solution, educating employees about web security is equally, if not more, important.
The Advantages of Defender 

• It's free – If your business is just getting started and you're hesitant to spend a lot of money on computer security, then Defender is a good place to start. However, we would recommend that you don't neglect your security for too long, a little preparation in the present can prevent a lot of future problems.




 

• Tackles malware as well as spyware – If you're looking for simplicity in your protection, and don't want too many programs cluttering your desktop, then Defender can play the role of multiple pieces of software.




 

• Uses fewer resources than some other antivirus software – one of the benefits of being designed by the same company who designed your operating system is that Defender puts much less of a strain on your computer's resources, resulting in a much smaller performance impact.


 

• Defender has a simple to set up, user-friendly interface. Windows has touted Defender's ability to 'one click purge' all suspicious software once it's been detected. It's very much a 'set and forget' piece of software which requires very little user input to function (I'll return to this in the disadvantages section).




 

• Tying in with my previous point, unlike other free antivirus software like Avast that requires some initial set up, Defender is ready to go as soon as you activate it.


 

• Other free antivirus software may bother you with repeat adverts trying to up-sell you their paid product. These ads can often manifest as annoying pop-ups when a computer is booted up, and whilst they are only a brief annoyance, the absence of these ads in Defender is definitely appreciated.




 

• Studies of Microsoft Security Essentials, which Defender is based on, showed that it was the best at eliminating threats once they had been discovered. (There is a caveat to this, also discussed in the disadvantages section).


 

• Finally, Defender is definitely the most secure out-of-the-box software Microsoft has ever produced, and a significant advancement on their previous offering.
The Disadvantages of Defender
• As I mentioned in the advantages section, Defender is easy to set up and use. However, that simplicity comes at the expense of variety. If you're looking for a more customizable set-up, you may want to look into other pieces of software to install alongside Defender to ensure that your business covers all its bases.


 

• Scan Speed – Defender can also lag behind in terms of scan speed. On a decent computer it's still relatively fast, but is regularly outperformed by other antivirus software.




 

• It's not going to do everything you need. If you want absolute protection, by all means use Defender as your starting point, but you want to have a whole system of different protective software running to ensure you get the best security for your data. Specialized Malware, Spyware and Virus software will almost certainly give you better results than Defender on its own.
•

While Defender is very good at eliminating threats, its ability to detect those threats in the first place is not as impressive. Tests have shown that while most of the free antivirus software on offer will miss some threats, Defender often comes in near the bottom in terms of number detected. This is obviously not ideal for a company looking to protect both their own and their client's information.

•

This last one if the most obvious, but Defender does not compete with paid-for antivirus solutions. If you're serious about improving your business' security then I would recommend you look into what's available beyond the scope of free-to-use antivirus.
Part of a Broader Solution
If you're a business owner, then the protection offered by Defender on its own is not going to be enough to guarantee security. Windows refers to it as a 'first defense' against viruses, and it is just that; a starting point. However, as one part of a layered security solution, it can definitely find a home.
If you utilize its excellent malware removal capability in tandem with other free software

that's better at detecting threats on your computer such as AVG or Avast, then you should find yourself well on the way to developing a more secure computer environment that protects both you and your customer's business.
Add to this your router firewall, as well as any further solutions such as monitoring software that checks for changes on the network as they occur and you should find your business to be malware and attack free for years to come, so long as you keep everything up-to-date.