However you feel about Windows 8.1 (opinions are very divided) it's still an operating system that many people use. There's a whole new layout for users to play around with, and there's the app store too, ensuring that you've always got something to occupy your time. However, it's not always so easy to find a good app so we thought we'd help out.
The Windows Store is more recent than its Apple or Android equivalent. This doesn't mean that there's a lack of apps for you to choose from – they're just not as well known. To find good content though it involves a lot of sifting through the dross, so here's a convenient list for users of Windows 8 or RT devices. The best part is they're all free.
Chinese Chess Online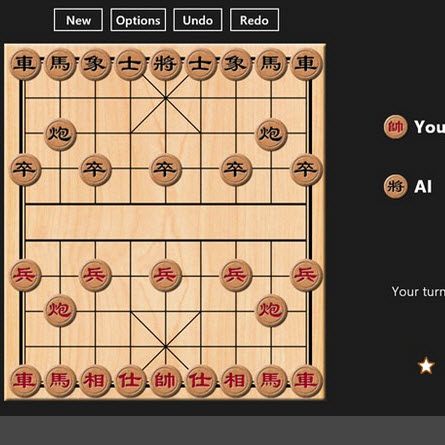 For anyone that enjoys a good strategy game, Chinese Chess Online

provides exactly that. Chinese chess is very different to its Western counterpart but the principles are roughly the same. The application is very small (5.5mb) and it allows you to fight well-programmed AI (read very hard to beat) with multiple levels of difficulty. The app also lets you play online and test your mettle against real life opponents.
There are some endgames available to help you troubleshoot your game and get used to this very different chess form.
Network Speed Tester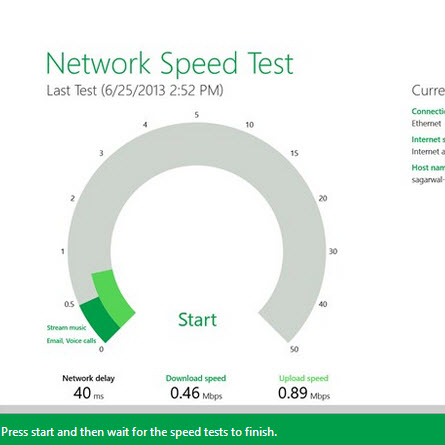 This is a much more useful application than the Chinese Chess one mentioned above. The app lets you measure your network delay, download speed, and upload speed of your internet connection. There's also some retroactive tools that allow you to look at your past network performance history as well. This app is a utilitarian one but a good download for those times that you need it. It only takes up 100kbs.
News Bento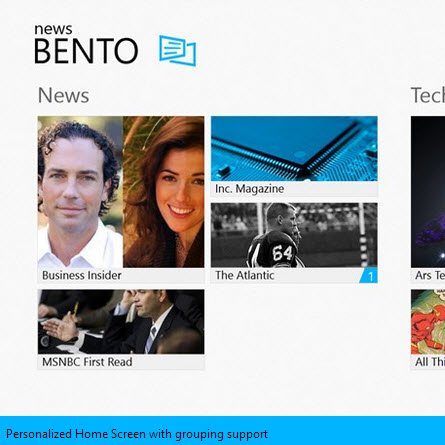 This app functions with a tile slider that shows users news feeds that they're subscribed to. There's a fluid interface that many will recognize as similar to their Windows 8 equivalent. News Bento is an app that's easy to configure, search, and add RSS feeds to, and it lets you read items via the integrated Google Reader.
IM+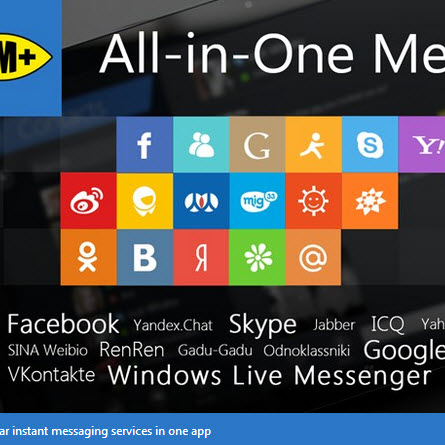 Another useful app (perhaps not fun), IM+ is a capable messaging app with support for instant messaging services. It currently supports:
Windows Live Messenger
Facebook
Skype Chat
Google Talk
ICQ
AIM
Yahoo Messenger
Jabber
The IM+ app supports loads of other useful features including photo sending and group chats.
Shuriken Ninja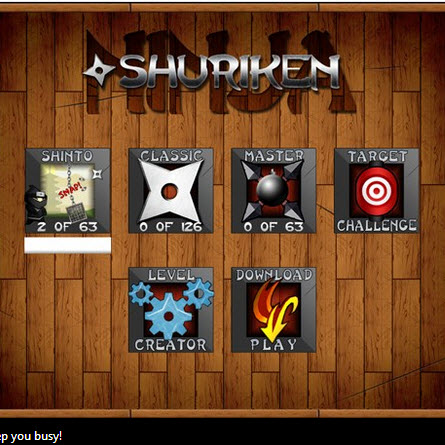 There's loads of productivity based free apps that we could recommend but we felt that everyone needs a little break. Shuriken Ninja provides just that. It's a physics based game similar to the hugely successful Angry Birds. Shuriken has a number of cool features such as multiple game modes, hundreds of levels, and there's even a level designer for those feeling a little bit more creative. Watch out though as this game is easy to play but highly addictive.
XE Currency

This app is useful in general but especially if you're traveling abroad. Exchange rates can be a huge headache and XE Currency provides an antidote. You can easily convert world currencies with live tiles that update every minute. The app also provides the ability to calculate prices, monitor up to ten currency types, and pin your favorite (or most used) currency to a live tile. If you need to, you can store some information locally on your device so that you can access it even when there's no internet connection.
One Note


For users that like to take notes on the go, or even just from their desktop PC, One Note is a good choice. Users will find it easy to keep notes in notebooks, sections, pages or even subpages. There's a useful search and share feature, and you can insert or edit text straight from the app itself. One Note relies on cloud-based storage to ensure that you always have access to your work. There are more advanced features too, like screen clipping, however there's no support yet for inserting audio and video files.
To-Do Prime


This app lets you keep track of your daily tasks easily. Everyone can be forgetful but To-Do Prime won't let you be. This handy app alerts users to set reminders and there are a load of other useful features such as organizing to do lists into categories, assigning actions, repeat tasks and adding notes and tags for searching. You can also back up your data (and restore if needs be) from OneDrive.
Windows 8.1 may not be the most beloved of operating systems currently available, but it's not terrible and there's plenty to do straight out of the box, immediately from the Windows Store for free. It may take a bit of searching, but there are loads of gems in the app store waiting for a good pair of eyes to find them. We've done our best to list a diverse sample of a variety of apps from games to productivity aids. Hopefully there's something on this list that piques your interest.
Do you think we've missed any? Let us know in the comments below. And if you like this article, please share via the buttons below!