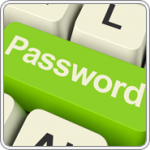 There was once a time when all you needed to do was remember your email login password and you could be described as a top-notch password manager yourself. Not so anymore. With today's business and even personal world taking place almost entirely online, we find ourselves having to remember sometimes literally dozens of passwords.
As such, it is quite understandable why many of us have become lazy with such a task on our hands (or rather our brains). What do we do to lighten the load? We just use one or two very easy to remember passwords to give ourselves access to all of our online accounts. What fools we are.
As we put more and more of our sensitive information online, more and more cybercriminals emerge with the sole objective of stealing it. And, if you're one of those people that just use the one password for many accounts, if the cybercriminal hacks one, then he or she has hacked them all.
We all know that we should choose passwords that are complicated and almost entirely unguessable – tKoL&thY4RD0##0HD836452 is pretty good – but how on earth are we supposed to remember 10 or more of these nonsense sequences if we are to ever give ourselves access to our accounts, let alone a hacker?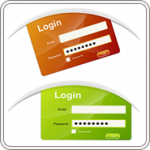 Well, that's where password managers come into play. These are truly great creations, at once giving you ultimate protection for all of your online accounts, and giving you easy access to them all as well. They are lifesavers in today's online world. Now, with password managers, you can either sync or keep them local, with a single click change web passwords, log in to websites and much, much more.
Some, of course, are better than others. The best ones are the most flexible – the ones, for instance, that allow you to control everything from a single device, with no web or online components at all – or the option to conversely sync across all of your devices. All of them come with specially designed in-built features to help you improve your security through all of your web browsing, and of course protect your important data wherever you go.
So, we've decided to give you the low down on the best 3 password managers available, and recommend that you all pick one of these and start using it straight away if you're not already.
1. RoboForm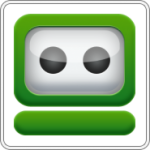 RoboForm

is one of the oldest password managers on the market, having been around since 1999. It has gained itself a rather dedicated following over the years, and indeed there are users all around the globe who absolutely swear by it and no other.
It serves as both a form-autofill tool when on the web, as well as a password manager. You can either keep your data encrypted and local, or otherwise sync across devices and to the web if you so choose. If you have a USB drive, you can even carry RoboForm around with you from computer to computer.
2. LastPass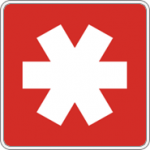 LastPass

was also one of the first key players in this market, and is one of the very best password managers out there. It secured its place in the market a long time ago by being one of the first password managers that took user experience seriously, making it really easy to store all of you passwords online, or otherwise synced across all of your devices and computers
LastPass remembers all of your passwords, giving your brain a much needed break, and, what is more, it audits your passwords, helps you make them stronger, and will even automatically change a password for you if it detects that one of your accounts has become compromised or hacked.
3. Dashlane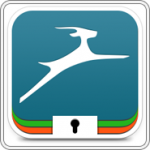 Dashlane

is relatively new on the password manager scene, having only launched in beta as recently as 2012. However, what it lacks in age it makes up for in ease of use, features and security. It has risen very quickly in popularity, largely due to its easy-to-use interface, which users find most agreeable. Its key features include form-autofill, auto-login, simple security and logging of all purchases made from online shops. You also have the option to share your passwords with emergency contacts in the event that you cannot access your accounts.
As with LastPass, you will be notified immediately if there is a security breach on any of your accounts, and will also automatically reset the compromised password straight away to a strong one, so you can relax once again.
4. How about an Open Source Password Manager?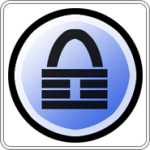 Okay, I know we said we'd list the top three, but why not throw in one more that is a free solution? As an alternative to the 3 above, if you're looking for a good password manager that is open source and free, you might consider KeePass

. It may not have a lot of the bells and whistles as some of the other suggestions, but it is a secure, solid solution. KeePass, out of the box, doesn't integrate into your browser, so it makes things a couple clicks more difficult. There is a plugin that will do this, but it can be a bit technical to set up. But hey, still much better than the alternative of trying to write down or remember all your passwords, right?

So there we have the top 3 password managers that we recommend you choose between – although, if none of these quite suit your needs, then TopTenReviews.com gives a list of 7 more in their top 10 countdown of the best password managers. All of them vary in price, in accordance with their features, but in the end the choice will probably boil down to the one that you like the look of. But one thing's for sure – you simply cannot do without a password manager in this day and age, so sign yourself up to one straight away.