As with Win 10 Home, Windows 10 Pro users (who include Education, Enterprise, and other subscribers) should begin by making a system backup. You'll then have to set up a feature update deferral.
Using an administrator account, click Start > Settings > Update & Security. Then click Advanced Options at the bottom. The feature update deferral setting specifies the number of days that Windows Update should project forward, to land on your chosen update version.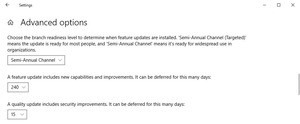 (Image source: ComputerWorld.com

)
If you're using Windows 10 1803 or 1809, choose Semi-Annual Channel and a feature update deferral of 180 days. This will take you to a Windows 10 Pro version that has a "Download and install now" offer to upgrade to 1909. Don't accept this offer (we'll explain why, in a moment).
What you should do is wait — and not click "Check for updates." Within a few days, you should be upgraded to version 1903.
A Word About 1909
Windows 10 1909 is the successor to 1903, and you'd think that this should mean bigger (or smaller), and better. But this is Windows 10 we're talking about, and things are never that simple.
While 1909 retains the "pause updates" feature of 1903, it also features a couple of major flaws

. The first has affected several users, whose machines wake up every day at unscheduled hours, and remain on, despite any sleep times set up in the Power & Sleep setting.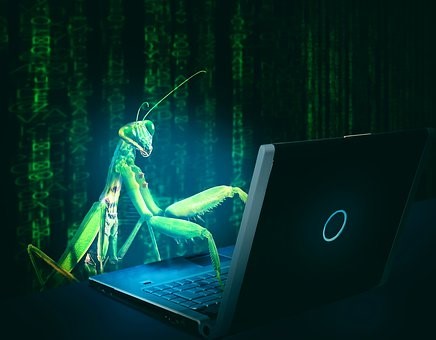 The second bug affects all users, and freezes the search bar in an updated File Explorer that (in theory) allows you to quickly preview the search results from local disks and OneDrive. It also disables the right-click function in File Explorer, and prevents users from pasting text in the search bar with the mouse.
If you follow the steps laid out above, you can safely migrate to Windows 10 version 1903, and have the luxury of waiting for some or all of these problems to be ironed out.