Keeping track of application usage and the installation of software on your Android phone or tablet is an essential activity, both for device management and your overall security. In this regard, it's also advisable to monitor how your Android applications are tracking you, in terms of your physical location, activities on the local device, and online. Here are some tips on how to achieve this.
Assess All The Apps And Services Connected To Your Google Account
Between the social media, online file storage, and team document sharing, it's easy to lose sight of all the applications on your device that maintain active links to your Google account – and how deep all of those connections actually run.
While granting application access to your Google account may be justifiable in a lot of cases, it's still a good idea to establish exactly what those apps are being given access to. Since you may have granted Google access to a lot of software over the course of time, it's also wise to revisit your settings and close the connections for any apps that you rarely or never use.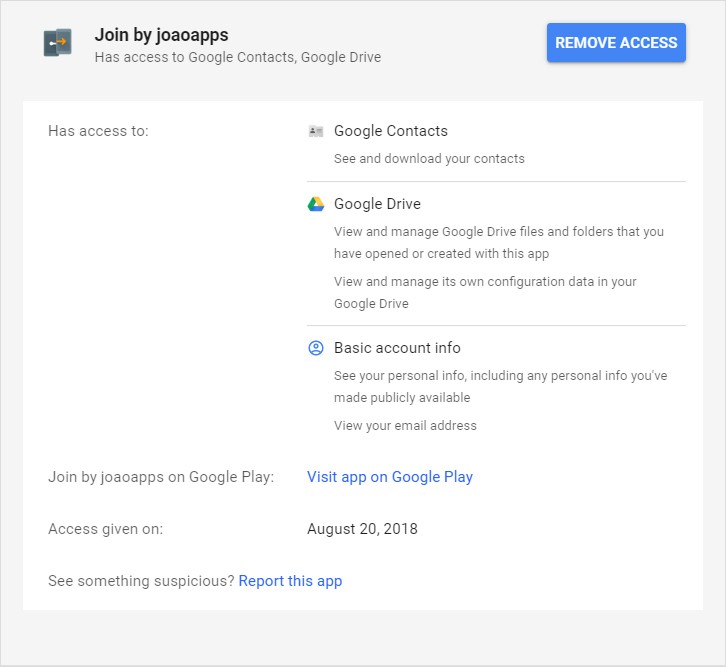 (Image source: Computerworld

)
First, log into your Google account, if you haven't already done so. This page in your Security settings displays a list of all applications that are currently authorized for account access. Run through the list, and if you spot any apps that you don't recognize or that you no longer use, click on the application name and then click the blue "Remove Access" button to cut off its connections.
Check Your Application Permissions
When you first install an application from the Play Store, you'll usually be presented with a list of all the permissions that it requires in order to run: access to your Contacts, Location, Camera, etc. In most cases it should be fairly obvious why the app is asking for these concessions. A weather app will typically require access to your current location, and permission to write data to your storage, for example.
But in many instances, a third-party application will ask for permissions that aren't strictly necessary for doing its job. Flashlights that need to know your location and contact information are the classic example, but there are loads of others.
If you grant the requested permissions to these apps (knowingly, or just because you didn't bother to read the list), you can find your personal data being shipped off to advertising networks or others in the partnership chain of the app developer. Worse, if there's undetected malware in an app, you could find your data being corrupted or stolen, or even lose control of your Android device entirely.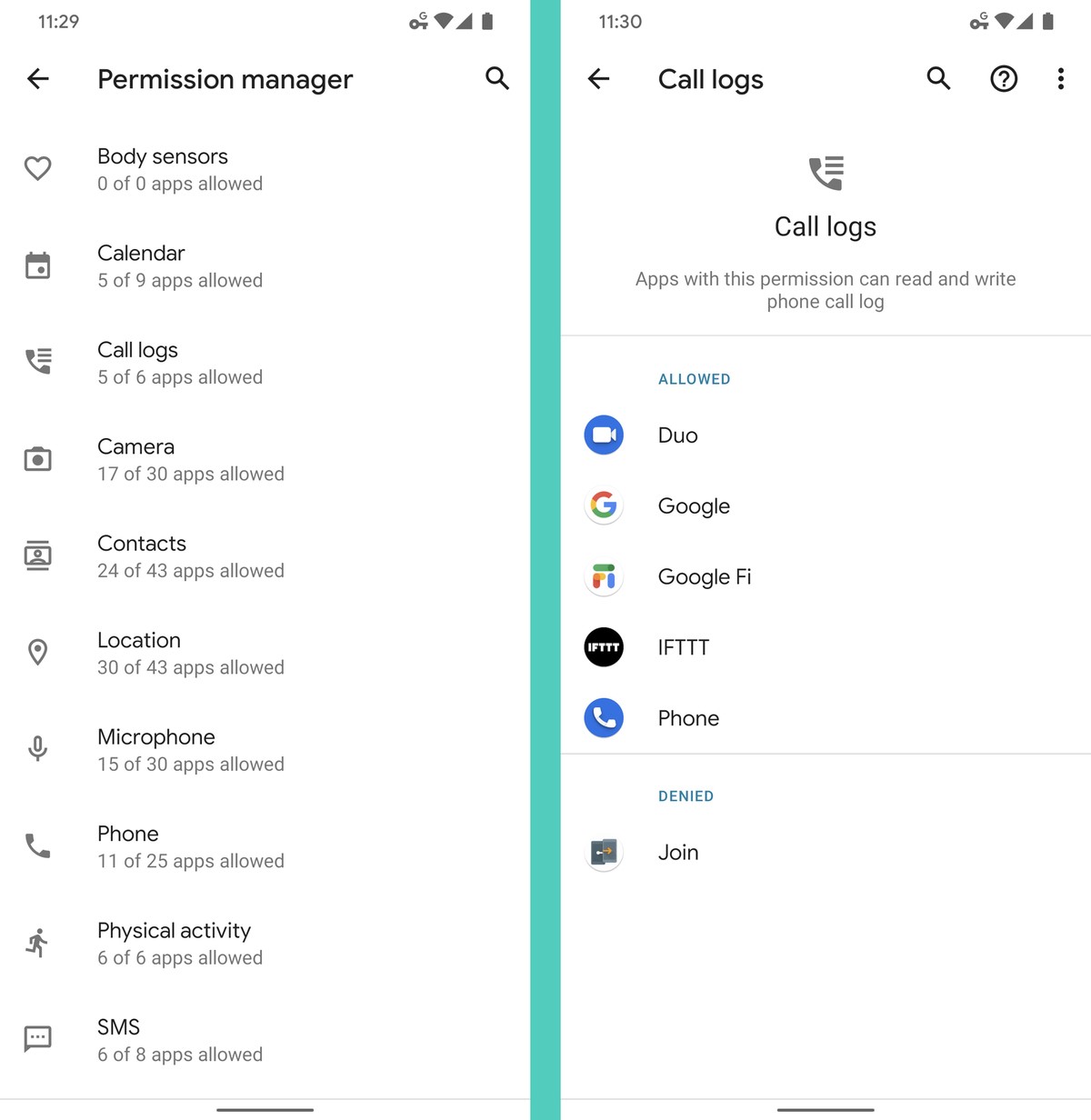 (Image source: Computerworld

)
In your Android System Settings, select the "App permissions" or "Permissions manager" option of the Apps & Notifications section to get an overview of all the types of permissions you've granted to apps on your device. To drill down to specifics, open the Apps & Notifications section and click on the option to view All Apps. If you're worried about applications that are running in the background, tap the three dots at the top right to Show System apps.
You can then go through each app's individual permissions, and revoke any that look suspicious or unnecessary. Note that this may not be possible with certain system apps which are baked into your device, and protected by the operating system.
Use The Android Scanning Facility
With the Play Protect facility, Google has given its Android devices access to an online file-scanning and malware detection platform, that doesn't require the installation of additional software. On most newer Android versions, this system is enabled by default.
If you're not sure whether this is the case, open the Play Store app and visit the My Apps section to review your personal settings, or go to the Security section of your phone's system settings. Tap the gear icon in the upper right corner of the screen to display the line labeled "Google Play Protect," and check the option to "Scan device for security threats."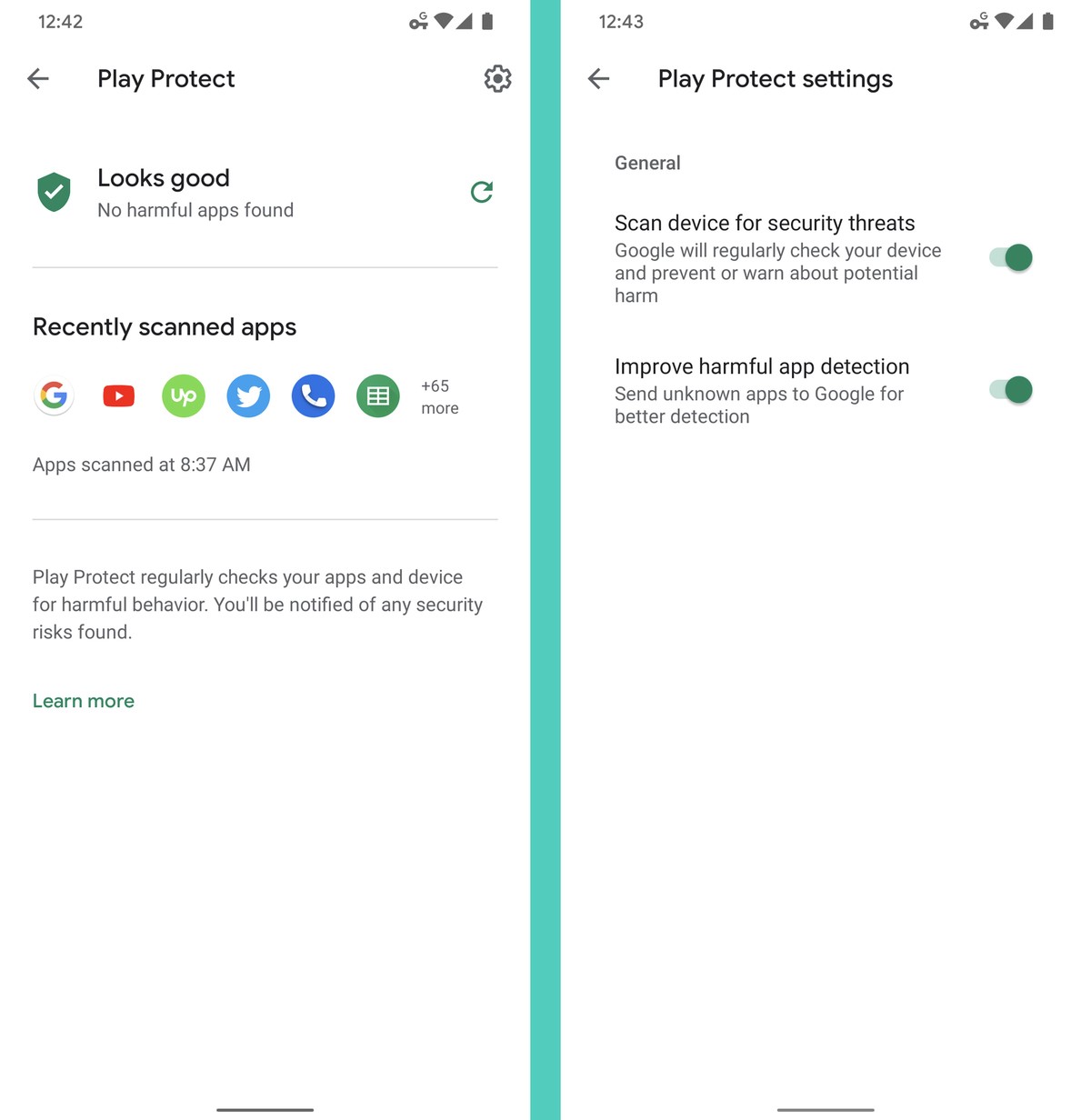 (Image source: Computerworld

)
This will enable Android's app verification system to keep an eye on all the apps on your device – both on first installation, and after they're installed.
Use Best Practices For Application Downloads And Installation
Speaking of installation, it's always best to restrict your downloads to apps that originate directly from the Play Store. If your Android device was issued to you by your employer, you may have limited control over the applications that are allowed on your device.
If you do get a choice of additional apps, exercise due diligence before you download and install. Read the entire list of permissions that the app is requesting, and decide for yourself whether they're reasonable. Read the app's reviews and ratings, and the number of times it has been downloaded. The Play Store now features the top favorable and critical reviews of each app, so you can get a more balanced view. Click the name of the developer, to check out the other apps they've created, and how those are being reviewed.
Control How Your Apps Are Tracking You
Among the permissions you give to Android apps, there'll usually be a number of conditions relating to how the software and its developers can monitor, use, or distribute any personal information you enter into the app, and data that's generated during its use. You can exercise a degree of control over this data usage by configuring each app's permissions.
There are other settings on your device that you can use to regulate the ability of apps to trace your whereabouts or track how you're using the software. Revoking location access in the app settings is one of the main options you have available. If your device is running Android 10, you have the option to only allow an app access to location data when you're actively using it.
Using a data-limiting incognito or private mode with your phone's web browser will help limit the trail that you leave online, with the app forgetting the pages you visit and the keywords you search as soon as you close the browser window. It's also a good idea to regularly purge your browsing history.
For overall device protection online, you may also consider using a Virtual Private Network (VPN) app or service, which will encrypt all of your sessions, and usually have options for masking your location. Note that not all mobile VPN apps were created equal, so you should do some diligent research and shopping around before you commit.
Keep these recommendations in mind, and you'll be able to regularly monitor your application usage and app tracking behavior, for better management and security of your Android device.