By Des Nnochiri
The majority of the public has a decent general knowledge of technology, especially as younger generations grow up surrounded by phones, tablets, and virtual reality simulations. However, with technology as an industry spanning across many categories and developers creating new specialisms each year, there are still those who distinguish themselves and emerge into the industry with revolutionary ideas. 2017 was the year of smart assistants, drones, and driverless cars, so what have developers been focusing on this year?
Specialist Services
Tech start-ups used to spread themselves thin attempting to offer their customers everything. However, as technology adapts and evolves to accommodate diversifying customer needs, so must businesses. Now more than ever, technology companies offer specialist services, employing experts in select fields and typically focusing on one discipline as their unique selling point. As a result, there has been a rise in businesses selling cloud storage, bespoke databases, and software as a service (SaaS). These allow for more flexibility with subscription packages, giving customers room to customize their products to their needs.
Small businesses have an advantage over large, established companies by being able to listen to the consumers at a more individual level and adapt their offerings accordingly. However, as trends change and certain technologies replace others, a start-up with a small budget may not have the maneuverability to keep up with larger competitors. That's why it pays to know which trends are on the rise and what is falling to the wayside.
Blockchain
Since Bitcoin launched in January 2009 to mixed opinion, it has skyrocketed in value. The concept of cryptocurrency is now less foreign and more established, which has inspired developers to come up with complementary technology. Blockchain originated as an online wallet for Bitcoin and is now used for the numerous forms of cryptocurrency that have popped up. It was designed to handle financial transactions—which is still how its creators market it—but coders have realized that the technology is versatile and secure enough to handle data of any value. 
2018 has been a critical year for Blockchain, with Malta now nicknamed the "World's Blockchain Island" and recently hosted the Blockchain Summit on November 1 and 2. Newcomers to the tech business would be wise to get involved with this technology now, as there is a demand for Blockchain developers.
Internet of Things
Internet of things is not a new concept, but each year, the number of internet-linked devices increases. There are now more IoT devices active than there are people in the world, and it is predicted

that by 2025, there will be 55 billion of them! We can connect to the internet via our cars, our televisions, and even our mirrors. Thanks to the Raspberry Pi, it is possible for anyone to learn how to upgrade household items by giving them an internet connection.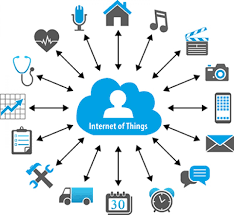 The IoT can control the lights in our home. It has revolutionized the way we shop, and is now even involved (somewhat controversially, and with mixed results) in birth control. For small businesses and those just starting out, being able to connect with customers at any time of day, from anywhere in the world, is imperative. By creating a mobile-friendly app or website, you can put yourself a step above some of your competitors.
Artificial Intelligence
AI has been a technological buzzword and science fiction plot device for many years, and in 2018, it has continued to rise in popularity. The technology remains largely centralized. It's rare for a small business to specialize in it, as typically any pioneer in the field is quickly snapped up to work for one of the big names – Google, Microsoft, or IBM. Nonetheless, it is a trend that companies of all sizes can, and do, get involved with. 
AI can perform many of the same tasks as a human and often does so more quickly. Therefore, it has been implemented in a variety of industries, including manufacturing, fashion, education, and medicine. Though you may have to pay for the privilege, implementing AI into a software solution can really boost your offering.
Mixed Reality
The world saw the true value of augmented reality when Pokémon Go was released in 2016, and since then, companies like Apple, Google, and Microsoft have been developing their own ways to use the technology. Unlike virtual reality, which requires its own hardware, AR is software-based and is already available to most smartphone users. Though many of its applications are more for fun than for practicality, it is something worth looking into when the software support is already set up for you.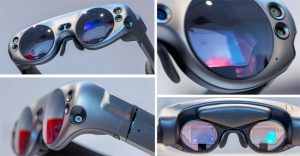 Source: www.droidmag.net
Magic Leap is a start-up company from the US that has been working on a mixed-reality device, Magic Leap One, which combines virtual and augmented reality to produce a unique computer-generated overlay for the real world. Since beginning their research in 2014, they finally revealed their product in June 2018 and gained significant investment from AT&T in July.
Now, Magic Leap is allowing a select few to try out

their headset and, if it proves to be popular, we will inevitably see copycats in the future. There will undoubtedly be start-up companies already waiting and observing Magic Leap One's progress to gauge the potential for future developments.
Final Thoughts
It will be interesting to see how these five 2018 start-up tech trends will evolve and branch out in 2019. Be sure to follow these up-and-coming technologies, as you are likely to hear more about them in coming years.