We've had several articles here on Network Wrangler pointing out the shortcomings and annoyances of the latest Windows OS. So, to be fair, we had Andrew Buckmaster give us his perspective on some of the things that he loves about Windows 8. And he makes some very valid arguments. Read on below for his review, and tell us what you think in the comments at the end of the article. Do you agree with Andrew?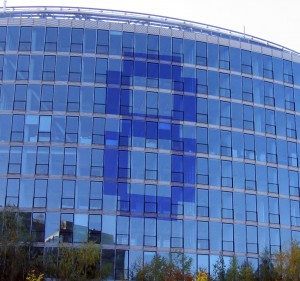 Here's a new concept: Windows 8 is the best operating system yet released by Microsoft. Not only is it the most efficient, productive, and optimized Windows version, but no other operating system on the market can truly compete with it. The new Windows kernel is far more stable than versions past, and many of those bugs which caused you to loathe Microsoft have been corrected. And remember how clunky Windows used to be? Well, here comes an entirely user-friendly OS, geared toward mobile users and touch screens. Furthermore, the new Windows is still fully compatible with the traditional desktop peripherals we have come to know and love such as keyboards and mice. Read on for our list of the top 5 reasons why Windows 8 is actually the best operating system yet released.
Faster, more efficient



If you own an older machine, then you probably know to steer clear of resource hogging software like Photoshop or Windows Movie Maker (for some users). That was certainly the case with users that operated with Windows 7 and previous OS versions. However, this advice no longer holds true for Windows 8. You'll notice many improvements when you run processor intensive games. If you run Windows 8 on a laptop, you will also probably notice that your battery life is far, far better than before (this is especially good news for mobile X86 device users). It's got better drivers, better device support, and far better sync options (for those who own and operate several Windows 8 devices and also choose to work in the cloud). Windows 8 profiles are the most customizable ever. I could go on and on about the new Window's efficiency. Instead, I recommend you test out these hypotheses on your own.
No match for tablet users



Did Microsoft risk it, when they decided they'd just do a hybrid and put out an X86, tablet-friendly OS, while also remembering to cater for desktop users? No. Let's face it: smartphones, tablets, phablets, and powerbooks are here to stay. They're the future, like it or not, and Microsoft was entirely smart to focus their new OS on this market segment before anyone else beat them to the punch. Desktop users can complain all they want – the reality of the situation is they can switch back to a more Windows 7-like look via third party apps and hacks. Tablet users, on the other hand, will have nothing to complain about. The Start screen looks and feels great. It's comprehensive, easy to navigate and with a smooth, gentle learning curve for first time users. All your favorite traditional Windows apps are present, including Windows Live Mail and Windows Media Player– only they look and work better than ever.
Yay, apps!



Love them or hate them – that seems to be the current consensus regarding Windows' apps. To be completely honest, I personally love them. Not only do they look and feel great in full-screen and on touch-screen enabled devices, they also offer a streamlined web-connected experience. And even beyond all this, they display relevant information on their screen icons in Windows Start. That's completely new to Windows 8/8.1, as is the Windows Store (which, can, however, be regarded as a successor to the Windows Live platform). Can the Windows store compare with the App Store in iTunes? Yes, it can – especially in terms of how easy it is to discover, explore, and install new apps. It's just as easy to make sure they stay updated and to install them on several devices, with a single purchase. Uninstalling the apps is just as easy, via the Windows Store. This does away with the some of the registry bugs present in older Windows apps.
Got cloud?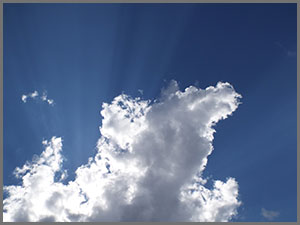 "So, what's so cool about online storage services in the cloud?" the Windows 8 operating system bashers may ask. After all, Apple has been touting iCloud for quite some time now. The thing is, though, that there's far more to SkyDrive than online storage. Yes, you can still store files online, and then access them via iOS, Windows Phone, Android, and Mac OS X. But the best thing is that any app that wants to run a file stored in SkyDrive can do so, much like it would a local drive. To boot, the backup options are also seamless. They store just about every setting on your PC, making it easier than ever to switch to a new machine if you should choose to do so.
Security is vital



Many bloggers have made a lot of noise recently over Windows's decision to create an OS that looks like it solely belongs on tablets. The Windows 8 bashers usually 'fail' to note all of frequent the Windows Defender upgrades, as well as how incredibly secure the operating system is. Not only has Microsoft managed to best itself by introducing the Secure Boot option at start-up (which prevents the computer from loading a non-publisher signed OS), but it's also far better in terms of security than most of the options offered by Microsoft's competition. Absolutely all the apps in the Windows Store get tested and rated for security. Windows Update has also received a nice face lift and is no longer as nagging and intrusive as previous versions. Last but certainly not least, Internet Explorer 10, the default web browser in Windows 8, tested out as one of the most secure browsers in use today in a test by the NSS Labs. Internet Explorer managed to block 99 per cent of all malicious software threats without an antivirus. Take that, Google Chrome (which, incidentally, only scored 70.4 per cent in the same test)!
So, there you have it folks. Call me a blind fan boy, but I don't see what all of the fuss is about. Microsoft delivered a knock out with their new iteration of Windows, and I absolutely love it! If you feel the same way comment below and tell us about. Heck, even if you can't stand the new Windows, tell us about that too! Let's try to keep any flame wars to a minimum.
 
About Me:
My name is Andrew Buckmaster. I am a site manager for a marketing and business consultation firm. I may be a relative newcomer to the blog scene, but I have been writing and editing for years. Recently, I graduated from the Pennsylvania State University with a bachelor of arts in English. Following graduation, I worked for a publishing company where I edited manuscripts. I currently live in Lancaster, PA with my wife and dog. I also run a blog called http://www.burnworld.com/

My site specializes in blu-ray/dvd burning, memory backup, and general technology. When I'm not blogging or working, I enjoy producing electronic music and hanging out with friends.