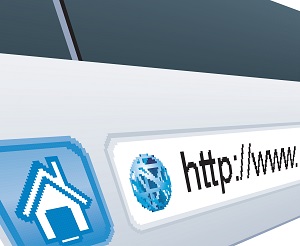 With Internet Explorer on the brink of death and its Edge browser close to it with a 4% share of the user base, Microsoft has finally completed the shift of the software's rendering engine to Blink, the foundation for Google Chrome. This makes Edge one of the latest in a growing family of Chromium based web browsers. 
But what does this mean for Windows users — and what special features of the new Edge are worth knowing about? That's what we'll be exploring in this article. 
Chromium vs. Chrome 
Chromium is the open source software project that's actually the foundation on which Google constructed Chrome. Though Google was the main contributor to the Chromium project when it first launched Chrome in September 2008, many developers not working for Google have added to it since then. 
For the implementation of Chrome, Google adds its own proprietary code to Chromium, for internal processes like the browser's automated update mechanism. Code from other developers enables features such as Adobe Flash Player, and the digital rights management (DRM) components that allow Chrome to play copyrighted content. 
Each release of Chrome comes in four development channels, ranging from the most basic "Canary" build to a "Stable" version — all of which are more inherently stable than a browser built purely on Chromium. But whereas Chrome gathers quite a bit of information from a user's desktop and can send crash reports and usage statistics to Google, Chromium doesn't collect or transfer anywhere near as much data. This has opened up a market in Chromium-based browser alternatives to Chrome, that attract users with greater levels of privacy. 
One of the most popular is the Opera web browser, which as of 2019 had the largest user base of any non-Google, Chromium-based browser. The Russian-based Yandex browser is also built on Chromium, using the Blink engine that Microsoft has adopted for its new-look Edge. 
Among the lesser known projects are Vivaldi (an off-shoot of Opera) and the Brave Privacy Browser, a platform that has its own cryptocurrency, which users can earn by allowing approved promotions through the browser's network of ad blockers.  
Microsoft is one of the latest brands to jump on the Chromium bandwagon, replacing their proprietary rendering and JavaScript engines underlying Edge with the Chromium-based Blink and V8 engines. Microsoft's engineers still retain input in areas like page scrolling and power management, and the company has put out an invitation for input from developers with knowledge of their operating systems wishing to improve Chromium on Windows. 
Another feature of the Chromium platform is that it can run in parallel with Chrome, on any system that has both browsers installed. With the new Edge, Microsoft is looking to attract new users by getting those now running Chrome on Windows to consider the alternative.  
With Edge the browser of choice on only 12% of Windows 10 systems in December 2019, this is obviously a critical consideration for the company. Microsoft may also be hoping for increased revenue from Bing if Edge's user share expands, and a faster release cycle under the Chromium ecosystem. 
How To Get The New Microsoft Edge 
Windows 10 Home or Windows 10 Pro users whose systems aren't tied to a corporate update server (and subject to the group policy run by their system administrators) can be automatically upgraded to the new Edge browser via Windows Update. The old Edge installation will be scrubbed from your computer, though its existing bookmarks, passwords, and some of the settings will be automatically migrated to the new Edge, before deleting the old setup. 
In line with its usual practice, Microsoft will be issuing these upgrades in stages, so you may have to wait a while until the revamped browser becomes available. 
If you want to get the new Edge right now, you can download and install it manually from the Microsoft website

. Versions are available, for Windows 7, 8, 8.1, and 10. Edge wasn't built into Windows versions prior to 10, so for these operating systems, it will be a fresh install. There's also an Edge for macOS option, for Apple users. 
Adding Extensions 
As with Google Chrome, add-ons are available to give a range of tools and functionality to the basic Edge setup. You can reach the Edge add-on market directly by selecting Extensions from the menu at the right of the address bar (the three horizontal dots). Alternatively, you can visit the Chrome Web Store and run a search for add-ons there, most of which will be compatible with the new Chromium Edge. 
Getting Updates 
Also like Chrome, Edge will follow an update cycle similar to the one that Chromium uses. Developers working on the Chromium project typically branch their code, locking down the changes by saving each build as a separate instance for testing, bug fixing, and polishing until they achieve a stable release. This usually results in four updates, which will occur during the first half of 2020. 
For consumers and small businesses, Windows Update will be the medium for receiving these upgrades. Edge updates will be available to larger organizations via Windows Server Update Services (WSUS), and administrators can also distribute them using Configuration Manager or Intune. It's still unclear whether Microsoft will adhere strictly to the Chromium release dates, or use its own timetable. 
In any event, Edge will come in four builds, increasing in stability and polish from Canary, Dev, Beta, and Stable. One or more of the first three can be installed on personal computers already hosting a Stable version. This enables users to roll back

 to a previous Stable build if an update is problematic or buggy. 
Extending Support To Windows 7 
With a considerable user base still dedicated to the operating system worldwide, Google has already promised to keep patching Chrome on Windows 7 until at least July 15, 2021. It's likely that Microsoft will adopt a similar policy with its Chromium Edge. A Microsoft spokesperson is recently reported

 to have confirmed the company's commitment to extending support for Windows 7 users with the new Microsoft Edge. 
Microsoft's Extended Security Updates (ESU) support for Windows 7 is due to end on January 10, 2023, so this may be a possible deadline for the company's obligation to patch Chromium Edge on any machines covered by that deal.