by Des Nnochiri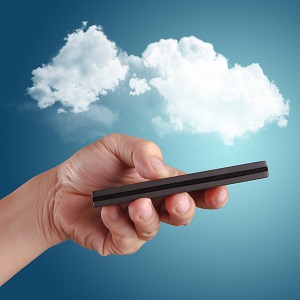 DBaaS or Database as a service is yet another of the cloud-hosted offerings gaining traction in the enterprise IT market. It's especially popular with businesses that lack the financial clout, IT expertise, spatial resources, or infrastructure to host and manage their own data center.
But as with all cloud-packaged service offerings, there are good and bad points which must be considered before and while deploying Database as a service. These are the aspects that we'll be looking at in this article.
Defining Terms
Information is now the driving force of the economy, and a database of some kind (a computer system used for storing indexed information) has become a necessity for businesses at all levels. By allowing enterprises to store, organize, retrieve, analyze, and manipulate the information they encounter during the course of their daily operations, a database empowers businesses to keep track of events and make crucial decisions.
Database as a Service or DBaaS is a cloud-based system whereby an off-site service provider furnishes the hardware, software, and infrastructure required for businesses to run their database operations. The DBaaS provider supplies both the system and the IT expertise needed to help business subscribers use the database, and make decisions on how to store, query, and analyze their information.
True DBaaS is distinct from hosted database systems, in that these solutions tend to be "infrastructure only" and provide no significant assistance in system configuration, database tuning, consulting, or supplying the IT talent needed to manage the database systems they provide.
Advantages of DBaaS
With the database hosted by a remote service provider in the cloud, there's no need for businesses to shell out for expensive hardware or software licenses. Management and maintenance of the database hardware and software becomes the responsibility of the DBaaS provider

– as does the burden of paying the power, ventilation, and cooling bills required to keep their servers running.
Similarly, Enterprise subscribers who opt for DBaaS don't have to worry about hiring database developers or constructing a database system in-house. Maintaining the system doesn't require a large IT crew, so your existing IT staff can be put to work on matters more relevant to the running and growth of your business.
The Service Level Agreement (SLA) for a DBaaS subscription often includes suppertime guarantees, with assurances of service and network availability and perhaps the inclusion of financial penalties or compensation liable to be paid by the service provider in the event that these guarantees are not met.
With experienced IT staff and more resources to devote to their operation than most small- to medium-sized businesses, Database as a Service providers are typically in a position to provide state-of-the-art servers and hardware and to provide the redundant storage and network capacity needed to ensure efficient fail-over and Disaster Recovery (DR). And of course, since DBaaS is hosted off-site, businesses don't have to worry about the effect on their database resources of power or network outages at their own premises.
From an operational point of view, one of the key advantages that DBaaS offers is flexibility.
Business strategists may find themselves at a loss in deciding which type of database

would be most appropriate for their enterprise. A traditional SQL (Structured Query Language) database like Oracle, MySQL, MSSQL, or Sybase might be a safe choice. But using a No-SQL database solution like MongoDB or Cassandra could give the organization greater scope in analyzing unstructured or big data sources.
Using a DBaaS platform, organizations can experiment with the available options, before settling on what's best.
Disadvantages of DBaaS
On the negative side of the DBaaS equation, there's the traditional enterprise objection to cloud-based services in general. By entrusting corporate data to a third party for storage and processing, the enterprise in effect loses its immediate access to that information and the underlying servers that house it.
This lack of control can manifest as an anxiety with regard to the stewardship and oversight of corporate data and a lack of direct influence over the measures used to safeguard the physical integrity of the database servers and the security mechanisms and protocols that protect them from cyber-attacks and breaches. And if the DBaaS provider's servers or network go down, business subscribers may be left stranded with zero access to their vital information.
From an economic standpoint, larger enterprises with the IT personnel and physical resources to support their own data center and database structures may find a DBaaS solution less cost-effective than an in-house operation.
Some Recommendations
Before opting for a DBaaS solution, make an assessment of your own resources and ask whether your own organization would be better able to sustain a database service than an external provider. If you've decided on DBaaS but are unsure which database structure is best for your business, use the platform as a testing ground. One way to do this is by using DBaaS for all your development tasks

. If your DBaaS provider can't give satisfactory assurances regarding the security and management of your data on their platform, consider housing all sensitive company information on-site. As time goes on and your business expands, monitor the costs associated with DBaaS to determine whether it might be more economical to build an in-house database system.