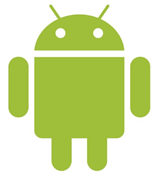 If you own a Google Pixel smartphone (or one of a couple of other models) Android's latest update is finally here. If you own another model of Android smartphone then you'll have to wait a little longer, but that's nom de rigueur for the operating system.
Dubbed Android 10, the new update has abandoned the usual confectionary based naming scheme in favour of a straight numbering system – possibly following Windows' and Apple's lead. However, the conventional numbering system should not imply that the update is not significant.
On the contrary, Android 10 comes with a host of new features for which users have been crying out, for a not insignificant amount of time. We'll get to those features in good time, but first we're sure you're keen to find out how you can get hold of Android 10 and download and install it on your own device.
How to Acquire Android 10
As previously mentioned, at time of writing, Android 10 is only available on Google Pixel smartphones. The following phones were all included in the Android 10 beta and will likely see Android 10 updates soon.
Essential Phone – Already released

Xiaomi Redmi K20 Pro – Already released

Sony Xperia XZ3

Huawei Mate 20 Pro

Tecno Spark 3 Pro

LG G8

Vivo X27

Nokia 8.1

Vivo NEX S

OnePlus 6T

Vivo NEX A

Oppo Reno

Xiaomi Mi 9

Asus ZenFone 5Z

Realme 3 Pro

Xiaomi Mi MIX 3 5G
Big brands such as Huawei, Sony, and Nokia will likely see Android 10 rollout across a significant number of their other models, but no official release dates have yet been confirmed.
However, if you have a Google Pixel or the third-party Essential Phone or Xiaomi's Redmi K20 Pro you can get the update right now.
Simply go to your settings and look for the System tab. Then scroll down to Advanced and then select System Update. You will be presented with a lot of information about what the new update includes, so feel free to peruse the notes at your leisure. If nothing comes up, we're sorry to say your phone's update hasn't been released yet, so check back over the next few weeks.
Simply hit the Update Now button and the phone will begin the process of downloading and installing Android 10. As usual, it's a good idea to have your phone connected to WiFi to avoid any data costs and keep the device plugged in to avoid the battery dying halfway through the process.
What to Expect
As we've already said, Android 10 comes packed with a ton of great new features for users to enjoy. Here are a few of the most exciting.
#1 Dark Mode
Android users have been asking for a dark theme for a long time and it's finally here. However, you may not realise that dark theme has practical applications beyond simple aesthetic preferences.
Because dark theme keeps so much of the screen black, it actually extends the battery life of your device. By not lighting up all the pixels on the screen, your phone consumes less power – especially when it comes to high resolution OLED screens. Your smartphone will automatically switch to dark theme when in power saving mode for precisely this reason.
Depending on your viewing conditions, dark mode can also be better for your eyes.
#2 Live Caption
OK, we're jumping the gun on this a little bit as live caption isn't available on Android 10 at launch. However, the feature will be added soon and it's just too exciting to leave off this list.
Live caption uses artificial intelligence software to add closed captions to any video, as you watch it – streaming, downloaded, or even the ones you've recorded yourself. Better still, the feature doesn't require an internet connection as it all happens using your device's own software and hardware.
Live caption will be a great boon for anyone with a hearing impairment or who simply wants to consume video content when it isn't appropriate to have the volume cranked up.
#3 Project Mainline
This feature will come as a blessing for anyone who is fed up of having to wait for it to be their device's turn to receive future Android updates. Most phones have slightly different versions of the Android OS, so this is a common frustration and one which is evident in the release schedule – or lack thereof – for Android 10 itself.
With Project Mainline, key elements of the OS will be updateable via the Google Play store. This means you'll be able to access critical updates more easily instead of having to wait for you phone's manufacturer to release each major system update. It won't make major OS updates available but should allay some of the frustration felt by third party smartphone owners.
Final Thoughts
There you have the skinny on the latest big Android update. Hopefully we'll see it being rolled out on a wider scale in the very near future and Android users the world over can begin enjoying the amazing new features it has to offer.