Enable WMI (Windows Management Instrumentation)
Avoid WMI headaches
Experience has shown that getting WMI to work is often a painful and time consuming process.

PA Server Monitor doesn't rely on WMI for monitoring or reporting.

Try PA Server Monitor for free! (fully-functional demo)
WMI comes installed on all of Microsoft's modern operating systems (Windows 2000, Windows XP, Windows 2003, Windows Vista and Windows 20081). What this page will describe is how to enable remote access to WMI. The following steps should only take a minute or two of your time.
1. Enable remote WMI requests
This setting is usually all that needs to be changed to get WMI working. (Steps 2 and 3 are typically not needed, but they might be in some circumstances)
1. On the target server, go to Administrative Tools -> Computer Management.
2. Expand 'Services and Applications'
3. Right click for Properties on 'WMI Control'.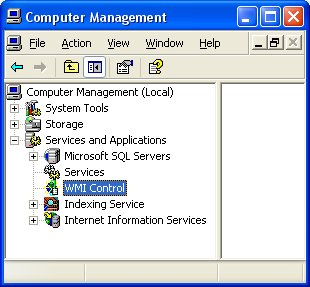 4. Select the Security tab
5. Press the Security button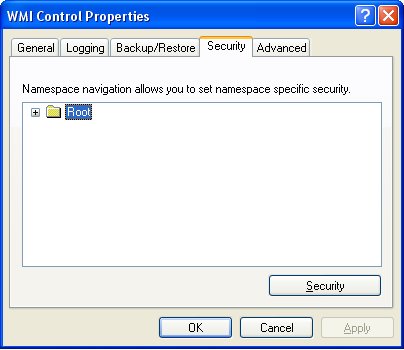 6. Add the monitoring user (if needed), and then be sure to check Remote Enable for the user/group that will be requesting WMI data.