Agentless server monitoring

Track CPU, disk space, services,
event logs, ping, more...

Download Free Trial

Storage monitoring down to the directory, file and owner Find out where the .MP3s are

Download Free Trial

Track and audit file access

Alert on deletes, moves,
changes, reads, etc.

Download Free Trial
A few delighted customers...

These customers, and many others, are confident that everything is running well in their data centers, because our products are watching everything for them, day and night, 24x7. You can also have that same feeling of calm. Download a fully functional trial to see how easy it can be :)
PA Server Monitor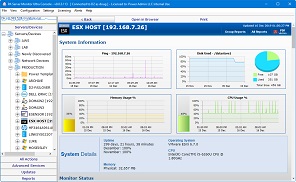 PA Server Monitor, our flagship product, is touted as the easiest to install and use server monitoring software. But don't let the easy part fool you. This software ranks right alongside, if not above, its competitors with server monitoring power that IT admins only dream of. It was built by IT administrators who understand first hand what was lacking in other programs, so you can be sure that it was built with you in mind.
PA Server Monitor's sleek design and user-friendly layout provides you with the following powerful features:
CPU and memory usage monitoring
Disk space monitoring
Ping response monitoring
Windows Event Log and service monitoring
SNMP, Traps and Syslog monitoring
Powerful alerting
Customizable reporting
Windows, Linux, and network device monitoring
And our agentless monitoring is as easy to use for remote distributed locations as it is for local servers.
PA File Sight

PA File Sight is popular among companies that are concerned with HIPAA and PCI compliance, internal corporate compliance, or just want to know who deleted a file. This software enables you to see:

Who is reading from and writing to important files
When new files or folders are created
Renaming of files or folders
When files or folders get deleted
Who did it and often what program they used




PA File Sight's active file and folder auditing can be an important part of meeting regulatory standards such as Sarbanes-Oxley, ISO and the Payment Card Industry Data Security Standard. With the built in security settings, managers will know if files are tampered with, deleted, or being read by those who shouldn't have access.

PA File Sight's advanced auditing technology has virtually no performance impact, unlike solutions that require native auditing. See for yourself why companies around the globe choose PA File Sight as their file auditing software of choice.

Download the trial today, it will be the best trial software you have ever tried. :-)
PA Storage Monitor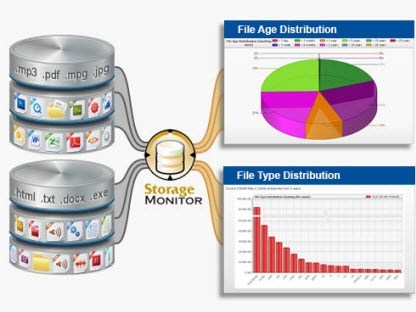 PA Storage Monitor is the best solution for monitoring large disk volumes, reporting on the stored content, etc. Using the Satellite Monitoring Service, remote servers are monitored on their local LAN, and then alerts and reporting information are sent back to the central service.
The File System Analyzer module in PA Storage Monitor is possibly the most important and powerful of all of the monitors. It catalogs one or more entire disk volumes, including information on directories, files and file owners. This catalog can then be used to generate rich reports.
Directory growth over time
Duplicate files on the file system
File age, size and type distribution
Largest files
Largest storage users
Custom file searches by name, type, age, size, owner, etc.
If you want to find out more about your data than you ever thought you could know Try it now!